Supply Chain & Operations
Iran government to invest in gold mine production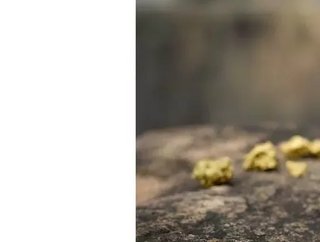 As new facilities open gold ingot output has registered a 14-fold jump in seven years...
The Kouhdom Goldmine located 110 kilometres northeast of the city of Ardestan, in the Isfahan Province of Iran, has come on stream, according to the Iran Minerals Production and Supply Company.
In a statement, the company says that a total of £7.65 million has been invested into the development project of the reserve, which is expected to produce 100kgs of gold ore and 1,000 tonnes of copper oxide annually. The new mine is expected to process 200 kilograms per year in the first phase and an adjacent processing and extraction factory is also set to come on stream in the near future. Kouhdom reportedly contains approximately 1.7 million tonnes of proven reserves of gold ore, the company states.
The project is part of the development plans of the Iran Minerals Production and Supply Company, which is a subsidiary of the Iranian Mines and Mining Industries Development and Renovation Organisation, which was initiated in 2015.
Speaking at the recent inauguration of another gold mine, President Hassan Rouhani says that Iran's gold ingot output has registered a 14-fold jump over the past seven years.
Meanwhile, the Zar-Kouh Mining Company, which is based in the western Kurdestan Province, also recently launched a new gold mine. The Sari-Guni mine was inaugurated by President Rouhani in August, via video conference. This mine comes on stream with an investment of £7.65 million as well and will employ 350 people.
"The government is willing to put extra investment and effort into boosting gold mining," the president adds.
Deputy Minister of Industries, Mining and Trade Daryoush Esmaeili, who was also present at the inaugural site, says Iran is ahead of schedule in gold production. He notes that the world's total gold mine reserves amount to 50,000 tons, of which 320 tons of proven reserves belong to Iran. He adds that based on exploration and estimations, Iran's share can be increased to 400 tons.
"Based on the Sixth Five-Year Development Plan [2017-22], the domestic gold ingot production in the country was expected to reach 10 tons per year. However, since 2012, the rate has risen from 850 kg to 12 tons annually," IRNA reports.
Zarshouran, located 35 kilometers from Takab in the northwestern province of West Azarbaijan, is Iran's and the Middle East's richest gold deposit. It holds 108 tons of proven reserves, in addition to 50 tons of silver, and accounts for 30 percent of Iran's gold reserves. There are currently around 700 people working in the mine.
The latest data shows that the Zarshouran Gold Mine produced 367kgs of gold ingots during the first five months of the current Iranian year (March 20-August 21), registering a 23 percent rise compared with the same period of last year.
According to the caretaker of Zarshouran Gold Mine and Mining Industries Development Company, Mohsen Naderi, 430,000 tons of gold ore have been extracted from the mine during the five months under review.
"Optimising the input in gold bar production process, upgrading and boosting the capacity of the filtration process and establishing quality control units for each production stage are among the recent measures taken to boost the mine's output," Naderi says.
The mine is planning to boost its gold ingot production to around 1,500kgs by the end of the current Iranian year (March 2021), he adds.
Mouteh Gold Mine, located in Isfahan Province in central Iran, produced a total of 162kgs of gold during the first half of the current Iranian year (March 20-Sep. 21.) to register a 16 percent increase compared to the corresponding period of last year.
The head of the mining company at Mouteh Alireza Talarias expects the output to reach 300kgs by March 2021, Fars News Agency reports, citing data released by the Iranian Mines & Mining Industries Development & Renovation Organisation.
Mouteh and Zarshouran gold mines produced an aggregate of 1,139kgs of gold ingots in the last Iranian year that ended on March 19, 2020.
According to Omid Emami, an official with IMIDRO, the two mines are expecting a 17 percent rise in their output this year (March 2020-21) to reach 1,333kgs. A total of 8.5 tons of gold were extracted from Iranian mines last year, according to the head of Iran's Mine House.
Mohammad Reza Bahraman adds most of Iran's old reserves are located in small mines, with each one creating at least 350 jobs.