Supply Chain & Operations
Jim North appointed Ferrexpo CEO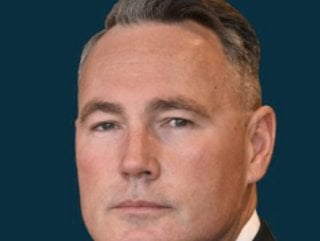 Ferrexpo Acting CEO Jim North has been appointed to the role of CEO permanently after overseeing strong group performance during the pandemic
Ferrexpo Acting CEO Jim North has been appointed to the role permanently with immediate effect.
Previously the group's Chief Operating Officer since 2014, he has held a variety of senior operational management roles in multiple commodities with Rio Tinto and BHP.
Since stepping into the role of Acting CEO, he has enhanced the overall effectiveness of the group's operations in Ukraine and secured its first long-term contract for its latest product – higher grade direct reduction pellets, despite operating with Covid-19 restrictions.
In addition to delivering these operational improvements, he has also published a formal shareholder returns policy, set inaugural carbon reduction targets and announced the Wave 1 Expansion which will add a further three million tonnes of pellet capacity; initiatives that are all aimed at positioning Ferrexpo for a low-carbon future.
To read a recent interview in Sustainability Magazine, in which he highlighted the 'big three' of growth, decarbonisation and technology, click here.
Lucio Genovese, Chair of Ferrexpo, said during his time as Acting CEO, North has shown an adept ability to refocus the group's strategy, further promote an inclusive leadership model, deliver a clear message on key topics relevant to stakeholders, whilst also continuing to deliver strong operational performance.
"All of this has been achieved against a backdrop of the global Covid-19 pandemic, which is a credit to Jim and the wider leadership team," he said.
"In making the decision on the role of CEO as announced today, the Board has incorporated feedback received from a variety of stakeholders, and we look forward to working together with our stakeholders to deliver the next phase of the Group's activities."