Supply Chain & Operations
Kin Mining advances high-grade Cardinia Gold exploration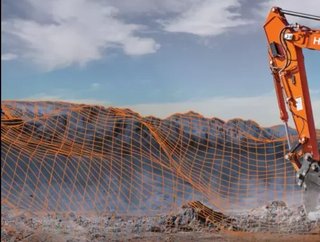 Kin Mining pushes forward with its Cardinia Gold exploration project as promising high-grade mineralisation results boost the company
Gold development and exploration company Kin Mining is pushing forward with exploration at its Cardinia Gold project following promising mineralisation results in the second quarter. Located in the North-Eastern Goldfields region of Australia, the 1,154,000oz gold resource supposedly holds massive potential for further drilling and development, giving Kin Mining hope for its 100% owned mining programme. 
Plans for further expansion following golden mineralisation results in the second quarter
Kin Mining is looking to expand upon its steadily growing mineral inventory by investing in more Leonora regional consolidation opportunities, aiming to enhance its reputation as a gold producer in the mining industry and compete with some of the biggest companies within the sector. 
"Our Eastern Corridor exploration programme is starting to kick some serious goals at Cardinia, with some exciting new results from the programme around the Rangoon deposit," said Managing Director at Kin Mining, Andrew Munckton. The optimistic mineralisation results returned from the project's Rangoon and Fiona zones have highlighted the under-explored reverse circulation and diamond drilling possibilities lying undiscovered in the Eastern Corridor. 
"We have discovered new zones of shallow dripping, high-grade mineralisation at Rangoon with some impressive grades just to the east of the historically defined mineralisation."
The Cardinia Gold Project: what is it?
Sat atop greenstone rocks from the Minara Group, the Cardinia Gold Project is the main focus, pride, and joy of Kin Mining's operations. The deposit mineralisation consists of a fine-grained sulphide replacement system that has flooded the rock with silica. Initial grades within the replacement system are reportedly 3-20g/t Au with grades as high as 100g/t Au present in mineralisation. 
Currently, Cardinia exploration is focused fully on the potential for expansion at the Australian gold project, searching out possible new areas of metal mineralisation to develop in the near future. Cardinia's shallow open pits and 656km² of highly prospective ground are yet to be explored using modern technology and mining methods, but Kin Mining is hopeful that the project's full potential can be appreciated and developed upon in the coming years. Although, the company needs to invest in the necessary tech should it hope to compete on the global mining stage.