Supply Chain & Operations
KP Acoustics Group unveils eNView noise and vibration device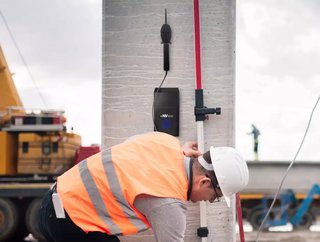 KP Acoustics Group launches eNView at London Build and claims it is a "revolutionary alternative" to existing monitoring devices
KP Acoustics Group is launching its eNView environmental noise and vibration monitoring device at London Build 2021, which is being held at Olympia London between November 17-18.
The group believes eNView is a "revolutionary alternative" to noise and vibration monitoring and will establish a new industry standard.

This robust-yet-lightweight solution combines real-time noise and vibration monitoring equipment into one device.

KP Acoustics Group is also showcasing its extended services offering in each of its three divisions: KP Acoustics, KP Monitoring and KP Acoustics Research Labs.
"In June we became the only acoustics consultancy to offer our own research and development capability in-house and now we're launching eNView, the paradigm shift in technology in environmental monitoring," said Dr Kyriakos Papanagiotou, Founder of the group and the innovator behind eNView.
"We're transforming the industry and London Build is the perfect environment for the much-anticipated launch. Construction, demolition, health and safety, highways and mining are just some of the sectors that eNView is perfect for."
The company recently expanded, continuing to offer its full range of acoustic consultancy services, alongside a separate division for environmental monitoring and its very own in-house research, development and education capability.
Its fully customisable platform is capable of sending alert threshold responses (SMS text/email) once pre-defined trigger noise levels are exceeded. Raw data can be collected on a remote, secure server and treated according to the specific customer requirements. All data is accessible through a secure website, with individual access to the end-user.
Its noise and vibration service also includes site visits to check calibration of all monitors, providing summary reports at agreed weekly or monthly intervals, and unlimited data usage.
The group believes there is "significant potential" to blend AI and human expertise using remote simulations to identify and solve problems in remote operations before they become critical. 

KP Acoustics Group is exhibiting on stand D59 at London Build 2021.