Supply Chain & Operations
La Mancha launches $1.4bn gold mining & battery metals fund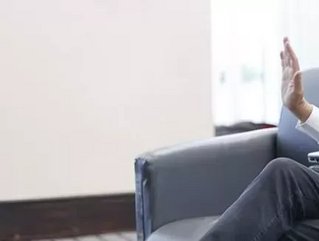 La Mancha has launched a US$1.4bn fund to pursue new mining opportunities and invest in battery metals required for the future of electric cars
Egyptian billionaire and owner of La Mancha Holdings, Naguib Sawiris, has kickstarted a fund totalling US$1.4bn in assets to pursue several new mining opportunities, with a primary focus on mining gold and other precious metals. Further opportunities for future investment lie also in battery metals, as demand for electric cars is set to rise globally over the next decade. 
While aiming to increase yield and profit, the fund also targets improving the environmental and social performance of the mining sector in an attempt to expand global interest. But Sawiris is keen to draw attention to the "fragmented" industry which requires consolidation - something which he believes his fund can supply. 
"Creating a fund is the natural consequence of what we have been doing since we vended-in our operational assets into Evolution and Endeavour in 2015," says Sawiris. "Transitioning to a fund structure and welcoming new investors is timely when we are seeing opportunities in a gold mining sector which is fragmented."
Billionaire fund provides goals for gold
Shares in gold miners have decreased by 20% this year alone as investors have focused the majority of their efforts on the global recovery from Covid-19. While industrial metals such as copper have benefited from government dollars provided through recovery packages, the price of gold has been left to fall by 7% year-to-date, with trades sitting at around US$1,800t/oz in comparison to US$2,000t/oz in 2020. 
However, La Mancha states the primary objective of the investment is to acquire crucial stakes in junior mineral resource companies, which hold the potential for future expansion and growth and encourage ongoing consolidation into the improvement of operational efficiency of planned mining projects.
La Mancha is set on the consolidation and innovation of the mining industry
La Mancha's investment outlook consists of a 3-to-5-year value creation strategy, with an overall goal to promote steady and consistent improvement and growth. The company's targets include:
Promoting operational efficiency improvements through enhancing management, optimising life of mine plans, and increasing plant efficiency

Assisting in the unlocking of organic growth and value creation opportunities through long-term exploration strategies, developing assets, and building new mines

Support accretive external growth opportunities through acquisitions and regional consolidations 
The first closing of the fund has been completed, on top of an investment of US$100 million from an additional, and yet unidentified, strategic partner.