Supply Chain & Operations
London Metal Exchange suspends nickel trading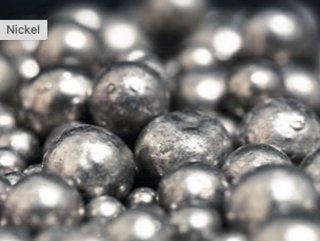 As soaring prices force London Metal Exchange to suspend nickel trading, market uncertainty will extend far to impact sectors such as electric vehicles
The London Metal Exchange (LME) has suspended LME nickel trading for the remainder of Tuesday after prices passed $100,000 a tonne and shot up more than 250% in the last 48 hours.
In a statement, the LME said it took the decision on "orderly market grounds" following the evolving situation in Ukraine, its impact on the nickel market and the price moves in Asian hours this morning. Margin on the LME Nickel contract will be calculated on the basis of March 7 closing prices.
"The LME will actively plan for the reopening of the nickel market, and will announce the mechanics of this to the market as soon as possible," it states.
"The LME will give consideration to a possible multi-day closure, given the geopolitical situation which underlies recent price moves. In this context, the LME will also make arrangements to deal with upcoming deliveries."
Neither the LME nor LME Clear have any Russian entities as members. The LME understands that "a small number of members" may have open positions with Russian individuals or entities which have become subject to sanctions, it said in a separate statement.
The crisis is having wide-ranging energy and mineral implications. With the soaring prices of nickel, Germany may not be able to meet its target of 15mn electric vehicles (EV) on the roads by 2030, says GlobalData.
Mohit Prasad, Practice Head of Power at GlobalData, said: "Russia is the world's third largest nickel producer. Nickel is a significant ingredient that is used in lithium-ion battery manufacturing and batteries are the most important component of the electric vehicle. The Ukraine-Russia crisis has led to the highest increase of nickel prices in a decade."
The war has turned forecasts on their head. Last month average annual nickel prices were slated to decrease by 4% to around US$17,750 per tonne, thanks to boosting global production. In 2021, the world's nickel output rose by 8% y/y to 2.7M tonnes of metal contained with new facilities launched in Indonesia (click here).
Boris Ivanov, Global Commodities expert and Founder of Emiral Resources, said the ongoing uncertainty in Europe has had a sharp effect on commodities, especially industrial metals like nickel. "Further volatility is likely as logistical difficulties persist," he said. "Nickel is an instrumental player in the energy transition and to reduce CO2 emissions. However, these spiralling prices may end up delaying this transition."

Will Adams, Head of Battery and Base Metals Research at Fastmarkets, said although no such suspension like this has happened since the tin crisis in 1985-86, the move in LME three-month prices to $100,000 per tonne, from Friday's close at $29,130 per tonne, is likely to be a spike.

"With most of the buying pressure likely to have come from distressed shorts having to cover their positions on the exchanges, compounded with fears about supply from Russia and low levels of visible inventory on the LME, prices are likely to fall back before too long," he said.
"In the short term, the focus will be on the short-position holders' payment of their margin calls, which may result in sell-offs in other markets, as well as create a causational effect on stainless steel mills, which also use the LME nickel price as a component in their alloy surcharge for customers. We can expect nickel users in the growing market for batteries will be watching this volatility uneasily, particularly while the market is closed."