Supply Chain & Operations
Lundin Mining closes acquisition of Josemaria Resources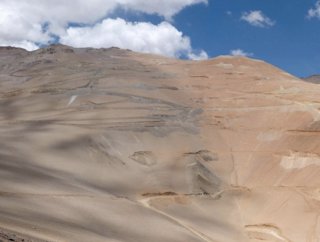 The addition of the Josemaria project to Lundin Mining's portfolio solidifies its leading base metals position with high-quality copper exposure
Lundin Mining has completed acquiring all of the issued and outstanding shares of Josemaria Resources.
Josemaria is a large, development-stage copper-gold-silver project, approximately 9km east of the Chile-Argentina border, and wholly owned and operated by Lundin Mining's Argentinian subsidiary Desarrollo de Prospectos Mineros S.A. Lundin Mining acquired the project with the April 2022 aquisition of Josemaria Resources.

Peter Rockandel, Lundin Mining President and CEO, said the addition of the project to Lundin Mining's portfolio solidifies its position as a leading base metals producer with high-quality copper exposure and significant growth.

"We look forward to building upon the excellent reputation of Josemaria Resources in San Juan and Argentina," he said.
Josemaria Resources Shares will be delisted from the TSX Exchange and Nasdaq Stockholm, and an application will also be made for Josemaria Resources to cease to be a reporting issuer in the applicable jurisdictions.
Lundin Mining aims to complete an updated Technical Report for the project in Q4 2022.

The company expects the initial capital expenditure estimate of the project to be greater than $4bn, and intends to spend up to $300mn to advance the project ahead of a construction decision in the second half of 2022, including engineering, commitments for long lead items, preconstruction activities and drilling.

As currently envisaged, over 1bn tonnes of ore will be mined at average diluted head grades of approximately 0.30% copper, 0.22 g/t gold and a strip ratio of 0.98 over a 19-year mine life.

The Mining Authority of San Juan, Argentina has approved the Environmental Social Impact Assessment for the Josemaria Project.

Lundin Mining and the Josemaria project team are working with the national and provincial authorities to progress the project through the next stages of development. Discussions regarding commercial agreements and securing of additional sectoral permits are ongoing and anticipated later this year prior to a definitive construction decision.

Approximately 20,600m of drilling have been completed on the project since the most recent 2020 Josemaria Resources mineral estimates and 35,000m of additional drilling are planned to be completed ahead of the new estimates.

Lundin Mining reports EDITDA of $587.8mn in Q1
The news comes as Lundin Mining reported adjusted EBITDA of $587.8mn in Q1 2022 and adjusted operating cash flow of $473mn.
"Overall, our operations performed well, particularly as we adapted to new challenges of the fast-spreading COVID Omicron variant, which had the greatest impact on absences since the onset of the pandemic," added Rockandel.

"Candelaria, Eagle, Zinkgruvan and Neves-Corvo operations, including ramp up of the Zinc Expansion Project, are all on plan for the year. Chapada has had a slow start as abnormally high rainfall and COVID-related absences impacted our mining activities, though opportunities to catch up on waste stripping and production plans are being reviewed."
On the growth front, exploration at Chapada's Saúva discovery continues to deliver "impressive results".

"We are working to include the Upper Keel zone at Eagle into next year's update of the life-of-mine plan with the aim of first ore in 2024, and we are excited to soon be closing our acquisition of Josemaria Resources, meaningfully increasing our copper and gold growth profile," he said.