Supply Chain & Operations
Luxembourg ups its space race game with Planetary Resources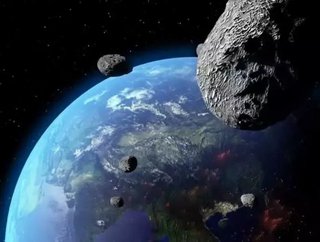 Earlier this year, the Government of Luxembourg announced that it had entered a very different kind of space race – the race to creating a mining...
Earlier this year, the Government of Luxembourg announced that it had entered a very different kind of space race – the race to creating a mining economy on asteroids with Deep Space Industries.
If you don't know what we're referring to be sure to read "let me play amongst the stars" in the August issue of Mining Global magazine.
And they've done it again.
Asteroid mining company, Planetary Resources, has announced a 25-million-euro agreement that includes direct capital investment of 12 million euros and grants of 13 million euros from the Government of the Grand Duchy of Luxembourg and the banking institution of Société Nationale de Credit et d'Investissement (SNCI).
The agreement will see the advancement of the company's first commercial asteroid prospecting mission, which is targeted for 2020.
Who is Planetary Resources?
Planetary Resources is an American company focused on asteroid mining. Founded in 2009, the company's vision is to establish a new "paradigm for resource utilisation" that will create a resource economy in space.
The company develops transformative technologies that will identify and explore near-earth water-rich asteroids and the very same technologies will be applicable global markets, including agriculture, oil & gas, mining and insurance industries.
Why asteroids?
Asteroids, the company says, will fuel a mass-constrained economy in orbit and back on earth. Spacecraft propellant is a multi-billion-dollar industry, each pound of fuel is worth more than an equivalent pound of gold on Earth. Through analysis and exploration, Planetary Resources will identify asteroids rich in hydrogen and oxygen, which make up rocket fuel.
But it's not all about space. Ironically.
Platinum group metals are key components of everything from medical devices, the construction of electronics to glass and turbine blades. It is said that platinum group metals are used to manufacture one in four goods that we use every day.
South Africa and Russia are the major sources of platinum group metals, which is becoming increasingly harder to access as time goes by. In space, just one 500-meter platinum rich asteroid contains more platinum than has ever been mined in human history. Seriously.
Is it any wonder we are trying to tap into such a rich resource?
Planetary Resources have put together this lovely video breaking down all you need to know about the market problem and the radical solution.
Pole position in the great space race
Following the announcement, Chris Lewicki, President and CEO, Planetary Resources, said:
"We are excited in welcoming the Grand Duchy as a partner and an investor. Just as the country's vision and initiative propelled the satellite communications industry through its public-private partnerships, this funding and support will fast-track our business — advancing and building upon our substantial accomplishments,"
"We plan to launch the first commercial asteroid prospecting mission by 2020 and look forward to collaborating with our European partner in this pivotal new industry."
Thanks, Obama…
For a company looking to mine in space, and for the future of any space resource exploration, November 25 2015 marks a significant day in history.
U.S President Barack Obama signed the Spurring Private Aerospace Competitiveness and Entrepreneurship Act of 2015, or the SPACE ACT OF 2015 for short.
This updated law, which reversed decades of space law, now allows "US citizens to engage in the commercial exploration and exploitation of 'space resources' [including ... water and minerals]".
Which of course for a company like Planetary Resources, it's a pretty big deal.
In fact, Peter H. Diamandis, M.D., Co-Founder and Co-Chairman, Planetary Resources, Inc., could not have said it better when he said; "A hundred years from now, humanity will look at this period in time as the point in which we were able to establish a permanent foothold in space.
The October issue of Mining Global Magazine is live!
Follow @MiningGlobal
Get in touch with our editor Dale Benton at [email protected]