Supply Chain & Operations
Lynas revenue jumps 21% as rare earth prices jump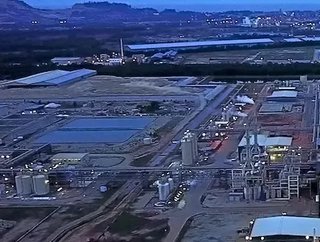 Lynas Rare Earths sees revenue boost as selling prices for the key metals hit record highs amid strong demand for neodymium and praseodymium (NdPr)
Australian miner Lynas Rare Earths posted a 20.6% rise in revenue in the March quarter as selling prices for the key metals it mines hit record highs amid strong demand, particularly for neodymium and praseodymium (NdPr).
NdPr
NdPr is used in magnets for electric vehicles and windfarms, in consumer goods like smartphones, and in military equipment such as jet engines and missile guidance systems.
The company said it plans to maintain production at 75% however, as it seeks to continue to meet covid-19 safety protocols and grapples with shipping difficulties. Shares in Lynas fell 6.1% after the results.
"They have faced a few logistics issues, and it would be good to know when they are going to start lifting their utilisation rates a bit," said portfolio manager Andy Forster of Argo Investments in Sydney.
"Pricing has been pretty strong although it may have peeled back a bit recently. I still think the medium, long-term outlook is pretty good for their suite of products."
Lynas post ed revenue of A$110mn ($85.37mn) for the three months to the end of March, up from A$91.2mn a year earlier as prices soared.
Rare Earths
It said its full product range garnered average selling prices of A$35.5/kg during the March quarter, up from $23.7 in the first half of the financial year. "While the persistence of the covid crisis, especially in Europe, calls for careful forecasts for our business ahead, we see the rare earth market recovering very quickly," said Lynas, the world's largest rare earths producer outside China.
Freight demand has spiked during the pandemic, while the blockage of the Suez Canal in March delayed a shipment to April.
Lynas' output of 4,463 tonnes of rare earth oxide (REO) during the quarter was marginally lower than 4,465 tonnes from a year earlier.