Supply Chain & Operations
McKinsey: discover alternative approaches to financing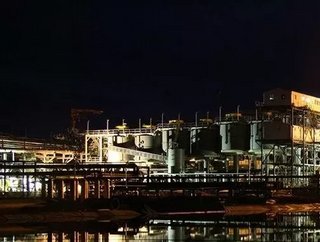 Mining must diversify its approach to financing to maintain investment plans and stronger balance sheets for consistent returns and valuations...
Alternative approaches to financing now represent more than $8tn in total assets under management. However, mining remains severely under-represented accounting for less than 1 percent of total global alternative financing.
According to a new McKinsey report, three of the highest-potential alternative financing options could represent approximately $800bn in financing over the next ten years for the mining industry. This includes streaming and net smelter returns, net profits interest, asset monetisation from tolling and/or sales/join ventures and equipment rental agreements.
Institutional investors are increasing their allocations to alternative asset classes, like mining, as they look for higher returns. Currently alternative financing accounts for just $10-15bn in annual mine financing, highlighting the potential for mining to further raise allocations.
The range of equity, debt, and hybrid financing options available to the mining industry is diverse.
Key alternative financing structures
McKinsey identify three key areas for alternative financing options that may be particularly advantageous to the mining industry:
Streaming and net smelter returns (NSRs)—the sale of all or part of the future production of a mine at a discounted market price, and the sale of a right to a percentage of future revenues of a mine for an up-front payment, respectively. Streaming deals are typically larger (more than $100mn) and focused on secondary production, while NSRs are generally smaller (less than $50mn) and commodity agnostic. This alternative funding option presents many advantages over traditional debt leaving more leeway for sellers, as they are not committed to cash but to a percentage of future sales or production. Due diligence is generally quicker (two to six weeks) than in project financing, and risks are shared with the lender.
Net profits interest (NPI)—the purchase of a fixed percentage of mine profits in return for an up-front payment, typically after capital costs have been paid. Although most commonly used in oil and gas this is beginning to be seen in mining. For example, a leading streaming and royalty company has recently acquired multiple NPI royalties in several countries, including Canada, Chile, and Turkey. The advantages of this option are similar to streaming and NSR.
Asset monetization: tolling or joint ventures (JVs) - the sale of a portion of the value of an existing or new asset in exchange for a revenue stream (toll or dividend). Infrastructure assets show the most promise, with several examples in mining, especially in Australia's Pilbara region. In the Pilbara, investment funds have notably taken stakes in rail-freight operations, among other assets. Deals can also be constructed as an outsourcing arrangement. The main advantage of this approach is that it allows companies to obtain funds without increasing their debt ratios (net debt, EBITDA), thereby minimizing impact on market capitalization or debt covenants.
This trio of financing options account for approximately 15 percent of total financing for the mining industry, but this share is likely to rise as COVID-19-related risk increases corporate bond spreads, and as many mining companies (especially juniors) seek alternative financing.
Though complex, the report concludes that companies able to identify options to shore up their financing and maintain through-cycle investments are likely to achieve considerable gains.