Supply Chain & Operations
Metalloinvest sells Ural Steel to Zagorsk Pipe Plant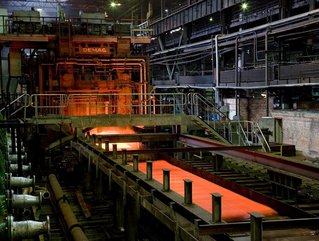 ZTZ is acquiring 100% of Ural Steel in transaction which is expected to close in February
Metalloinvest is selling Ural Steel to Zagorsk Pipe Plant (ZTZ) for an undisclosed fee.
Under the transaction, which is expected to close in February, ZTZ acquires 100% of Ural Steel, and Metalloinvest will continue to supply Ural Steel with iron ore raw materials on market terms.

Metalloinvest CEO Nazim Efendiev said it is is fully focused on developing assets in Central Russia to strengthen its leadership position in green metallurgy, namely the production of direct-reduced iron and products based on it. "The transaction is in line with our Qualitative Change Strategy, enabling us to improve our profitability and optimise our trade balance," he said.
Production and use of coking coal, sinter and pig iron will be completely eliminated from the company's production processes, which will in turn reduce its direct greenhouse gas emissions by 48%.

"ZTZ is acquiring an enterprise with the most advanced electric arc furnace production facility in Russia. As a result of the deal, Ural Steel will have new opportunities to strengthen its position on the billet market and enhance production efficiency."
Ural Steel is a full-cycle steel enterprise comprising sinter and coke production, steelmaking and rolling facilities. The enterprise is Russia's leading producer of bridge steel and a leading supplier of steel products for construction, pipe production and shipbuilding steel. In 2021, Ural Steel produced 2.4mn tonnes of pig iron and 1.5mn tonnes of steel.

The acquisition will enable ZTZ – which manufactures electric-welded large diameter pipes for oil and gas pipelines – to form a vertically integrated holding company and to expand its capabilities to supply iron and steel products to Russian and foreign markets.

Denis Safin, CEO of ZTZ, said Ural Steel will become an important part of ZTZ's strategy to build an integrated steel holding company, allowing it to continue supplying Russian and foreign consumers with steel products.

"We will significantly expand our capabilities and go beyond the production of our traditional pipe products," he said. "ZTZ plans to continue developing the enterprise and increase its production efficiency. Ural Steel will continue to meet all its contractual obligations to existing Russian and foreign customers in full and on schedule."

Ural Steel has been a part of Metalloinvest since 2006. Metalloinvest's total investment into the development of the enterprise amounts to about USD 1.2 bn, with a focus on developing and modernising production facilities as well as minimising the environmental impact of production. The decommissioning of the obsolete open-hearth technology and the modernisation of equipment have reduced emissions by more than a third compared to 2006.
In recently announced Q4 and FY results, Mikhailovsky GOK produced a record 15.4mn tonnes of pellets, and for the first time offered its partners over 200,000 tonnes of DR-grade pellets.
After the planned overhaul of two HBI Plants at Lebedinsky GOK in 2021, it expects to increase the total production of metallised products (HBI/DRI) at LGOK and OEMK to 8mn tonnes this year.
"At the end of 2021, we took an important step in Metalloinvest's development that will reinforce the Company's position as a leading supplier of HBI, a key element in the transition to greener metallurgy," added Efendie.

"Agreements were signed for the construction of the new HBI-4 Plant at LGOK, and Mikhailovsky HBI, controlled by our shareholding company USM with a capacity of over 2mn tonnes each. In the reporting period, the company's steel plants increased the production of high-quality products (HVA), which accounted for more than 40% of total sales for steel products in 2021."