Supply Chain & Operations
Momentum in the African mining market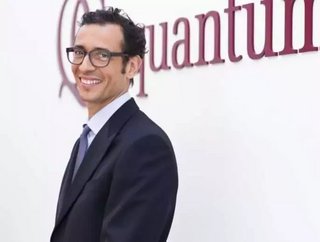 On Friday we featured part one of our look at how Africas mining markets show momentum for investors with Jean-Claude Bastos de Morais, Founder and Chai...
On Friday we featured part one of our look at how Africa's mining markets show momentum for investors with Jean-Claude Bastos de Morais, Founder and Chairman of the Advisory Board, Quantum Global Group - an investment firm that focuses on Africa.
Part two:
Co-investment opportunities are increasingly on the table in Africa; providing opportunities for investors to benefit from reduced operational costs and take on build, operate, transfer projects with short term operational returns and a long-term investment horizon. Such opportunities exist right across the continent, including in Angola. Angola has not seen investment in its mining industry for three years but it is home to vast deposits of copper, tungsten and iron ore. These raw materials were major exports in Angola in the 1970's but since peacetime now only constitute 1% of GDP. The Angolan government therefore has a vested interest in courting international investors within the mining sector.
The tax regime in Angola has improved over past decades, but still remains relatively high at 25%. The Angolan government is currently working on a new special tax regime for the sector, which may include new incentives concerning tax deductible costs and losses. Given the current climate, the Angolan government needs to provide clarity on its new tax regime as soon as possible and deliver a system that is attractive to investors, particularly in times like these when investors can buy at the bottom of the valuation cycle. Kenya is a case in point. Its government has unveiled a new mining act, which forms part of its 20-year mining strategy, aiming to attract 20 major mining companies.
Creating an attractive tax regime in the mining sector is also important for the wider economy. Co-investment shares the cost of investment and achieves greater levels of productivity – as well as job creation and exports.  These outcomes underpin the African Mining Vision (AMV), which specifically lends support to member states of the African Union, assisting in the implementation of new industrial policies and legal frameworks. The AMV also encourages cooperation between other mining stakeholders, such as regional mining associations and chambers of mines.
The AMV treaty ensures that governments and companies publicly reveal their investment agreements, including tax and legal agreements, the granting of permits and their commitment to paying mineral rents and royalties. Of course, enforcement is one of the challenges and the AMV treaty is committed to monitoring mining bodies and resources in order to wipe out some of the historic issues of bribery and corruption. Much like Africa's other sectors (particularly finance), transparency and accountability are an important goal in the pursuit of investor confidence. Moreover, fair play and ethical practices ensure that the mining industry delivers on its socio-economic commitments.
Whilst mandated, public disclosure may create an additional layer of bureaucracy for investors, some governments have struck a balance through the introduction of incentives. In Nigeria, these include guaranteed free transfer of funds through the central bank, zero import duties for machinery and equipment, an extendable three-year corporation tax holiday and the ability to hold foreign currencies for the purchase of equipment. Nigeria also offers deferred royalty payments and the ability to carry over losses for up to 4 years. Clearly, the Nigerian government recognizes the importance of capital investment and technical expertise from foreign companies in the exploration and mining of minerals such as bentonite, coal, gold, gypsum, iron-ore and kaolin. Foreign investors are also able to acquire existing mining companies with the permission of the Ministry of Solid Minerals Development.
Incentives, regulatory changes and the ability to buy at the bottom of the value chain has now created a sweet-spot for investors looking for opportunities in the sector. Organizations such as international firm Quantum Global, which specialises in providing unique gateway opportunities between African and global markets, is making significant investments in the sector. Its Private Equity team manages a family of funds targeting high growth sectors, including agriculture, healthcare, hospitality, infrastructure, mining, timber and structured equity. It has created a $250 million mining fund (QG Africa Mining) in order to take advantage of the growth potential within the sector.
With commodity prices at historic lows – metals such as nickel, aluminum and copper fell by 40% in 2015 and iron-ore dropped to below USD 40 per tonne – investors have an opportunity to invest in high quality assets at the trough of their valuation cycles. Companies that have a strong track record are now able to provide investors with high-growth opportunities in an increasingly well-regulated and transparent environment. This, in a global climate of ongoing uncertainty – is a relatively stable sector for those seeking to avoid equity market volatility, depreciating currencies and declining currency reserves. Mining is showing momentum – and showing investors that there are still strong high-growth opportunities within commodities.
The November issue of Mining Global Magazine is live!
Follow @MiningGlobal
Get in touch with our editor Dale Benton at [email protected]