Supply Chain & Operations
Newcrest posts sequential fall in output on mine shutdowns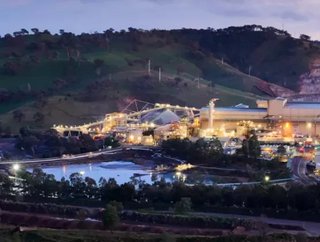 Newcrest reports 4% fall in third-quarter gold output, hit by planned maintenance and outages at its flagship Cadia mine and Lihir project in PNG
Newcrest Mining reported a 4% sequential fall in third-quarter gold output today, hit by planned maintenance and outages at its flagship Cadia mine in New South Wales and its Lihir project in Papua New Guinea.
Australia's largest listed gold miner posted production of 512,424 ounces for the three months ended March 31, lower than 535,477 ounces in the previous quarter. But it beat an RBC estimate of 491,539 ounces.
Gold
Gold miners had a strong year in 2020 as the Covid-19 pandemic and accompanying economic uncertainty fuelled demand for safe-haven assets, but bullion prices have retreated this year as an economic recovery picks up steam.
Newcrest's realised gold price in the quarter was $1,751 per ounce, compared with $1,815 per ounce in the prior quarter.
Newcrest
Miners are also recording an uptick in costs related to managing coronavirus outbreaks at projects, with Newcrest saying in December it expected pandemic-associated costs to be between $60mn and $70mn for the year.
However, the company said it had experienced no material disruption to operations to date due to Covid-19.