Supply Chain & Operations
OceanaGold Continues Mining Operation in the Philippines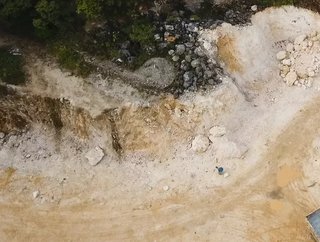 OceanaGold, previously forced to halt its operations in the Philippines, has come to an agreement to return to its copper-gold mining operations
Mining operations are far from subtle. The need for extreme expansion and the lasting effects of mining are of concern to many. Like other industries, mining has been put under the spotlight for its environmental impacts and its effects on available resources. OceanaGold Corporation had previously halted its operations in the Philippines due to disputes with the provincial government.
Acceptance Of Mining Contract Renewal
The company came to a dispute with the government over licensing for its mining operations in Nueva Vizcaya, Philippines, which resulted in almost two years without operation. The renewal Financial or Technical Assistance Agreement (FTAA) means that OceanaGold can resume its operations with approval dated back to the 19th of June 2019. The company says the financial terms and conditions remain unchanged but it does require the company to set aside an extra 1.5% of its gross revenue for regional communities and provinces in which operations take place.
Why Were Operations Halted?
An environmental activist group caught on to OceanaGold for operating in Nueva Vizcaya without a government license. The previous governmental agreement had expired while the company continued with its operations. On the 24th of June 2019, Kaliksan People's Network for the Environment (Kalikasan PNE) said in a statement, OceanaGold "clearly violates the recent legal directives of the Vizcaya provincial government to restrain its mine operations." 
Leon Dulce, Kalikasan PNE's national coordinator, also said, "There are plenty of pending reports, complaints, government resolutions, and other documented evidence that Oceanagold violated various environmental, socioeconomic, and human rights regulations; which should warrant the mine's stoppage and not its perpetuation." 
At the time, it was made clear that OceanaGold would need to secure an FTAA or a 25-year agreement with the Philippine government, which would require endorsement from the Department of Environment and Natural Resources (DENR) and the Mines and Geosciences Bureau (MGB). 
Mining Returns To The Philippines
OceanaGold will now continue to operate the Didipio gold-copper mine. The mine acts as one of the major employers in Nueva Vizcaya and Quirino. Despite the newly established FTAA, there are a few amendments that have been made. 
1.5% of additional gross revenue will be put towards local community developments. 

Reclassification of the net smelter returns to be an allowable deduction and share 60:40, rather than including 100% in government share. 

OceanaGold Philippines Incorporated - a subsidiary of OceanaGold - will offer no less than 25% of its annual gold doré production for purchase, by the Bangko Sentral ng Pilipinas, at a fair market price.

Transfer of OGPI's principal office to the host province within the next two years.
"Once fully ramped up, the company expects Didipio to produce approximately 10,000 gold ounces and 1,000 tonnes of copper per month at first quartile all-in sustaining costs," the company says. 
Concerns Of Illegality and Destruction
Due to the previous concerns surrounding the company's actions, environmental groups continue to urge President Rodrigo Duterte to reconsider due to alleged violation of environmental laws and lack of consultation with the locals. 
"With this, Duterte has condemned the people of Nueva Vizcaya to 25 more years of water depletion, agricultural losses, and human rights violations," says Kalikasan PNE in a statement. "We...along with other allied environmental groups and people's organisations, will challenge this in court to put an end to the destructive operations of OceanaGold." 
Presidential Spokesperson Harry Roque has discussed the concerns and that mining can be carried out in a respectable manner. "There is such a thing as responsible mining," says Roque. "The challenge for our regulatory agencies like DENR, MGB, [is] that there has to be responsible mining. In the time of a pandemic, many people lost their jobs. We know that mining is an industry we did not close during the ECQ (enhanced community quarantine) because many depend on it for livelihood."