Supply Chain & Operations
OceanaGold: delivering innovation, performance and growth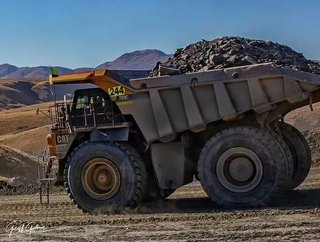 OceanaGold is building a positive legacy every day with a sustainability philosophy delivery value throughout and beyond the life of its mines. OceanaG...
OceanaGold is building a positive legacy every day with a sustainability philosophy delivery value throughout and beyond the life of its mines.
OceanaGold has been a public company since 2004 and is listed on the ASX (Australian Securities Exchange). Its genesis lies in the establishment of the Macraes mine in the South Island of New Zealand back in 1989. Since then, the company has built three further mines in New Zealand alongside operations in the Philippines and the US. "We've also purchased the Waihi mine in New Zealand's North Island," adds President & CEO Mick Wilkes. 
"Today, we operate four mines. Two in New Zealand (Macraes and Waihi), one in the Philippines (Didipio on Luzon Island), and one in South Carolina (the Haile gold mine). I joined the company in 2011 to build out that project in the Philippines as the CEO and lead the company to the next level, which we did in 2015 when we acquired the Haile asset."
Sustainability
OceanaGold does a lot of work with the communities in the Philippines explains Wilkes. "We're creating business development opportunities, protecting the environment, creating employment and supporting education; we're also maturing infrastructure with the construction of roads, schools and hospitals." OceanaGold has built over 100km of roads to remote agricultural areas allowing farmers to more easily get their produce to wider markets and make their enterprises more viable. He adds that the company is spending around $7mn each year on community projects to further support scholarships and medical services. "We have a very close relationship with the community of Didipio which we've been building strongly since we started operations in 2013."
Building opportunities beyond the mine, and creating industries which are sustainable beyond the life of the mine, is key for OceanaGold. "One of the companies that's been created is called Dicorp (short for Didipio Corporation), which is owned by the long-term residents of the local village Didipio, and currently employs nearly 400 people," reveals Wilkes. "It's the second largest tax payer in the province, has contracts in catering and camp management, through to road maintenance and busing services, and is looking to spread its business to other parts of the province."
Wilkes highlights a big push coming from the investment community on ESG (Environment Sustainability and Governance). "That's good to see. It's something that the industry has been doing widely over a number of years, but the requirement by investors for higher standards of environmental management and social governance is good because it raises the bar and makes us aim higher."
A technology transformation
The Didipio mine is leading OceanaGold's transformation. According to the company's recent sustainability report the mine aims to be "a model modern operation delivering greater safety, higher efficiencies and increased productivity". To drive this transformation, its alliances with Sandvik for their expertise in mine automation systems, and MST Global for their experience in the data communications systems required to support productivity and safety processes in underground mines, are vital. The Didipio Underground Transformation Project launched in 2018 following an OceanaGold collaborative automation and digital workshop involving Sandvik and MST which enabled the deployment of a focused team for transformation implementation.
The seeds for this transformation were sown back in 2014 when Wilkes asked CIO Chris Cawood to champion innovation across the business. "We didn't know this would lead to operational technology, which is what IT information technology has morphed into," explains Wilkes. "Since then, we've focused a lot on underground mining technology, with the view to increasing productivity through automation. And I guess, more importantly, taking people away from the coalface, so to speak, and into other roles to improve safety outcomes."
The automation of underground equipment also allows OceanaGold to operate 24/7. "We don't have to shut down for shift changes or lunch breaks," adds Wilkes. "We're on that journey now and partnering with Sandvik to continue that process. They're helping us embrace the technology so we can be operating at the leading edge of that in the future. There's a lot of cheaper mining equipment now being produced in countries like India and China, but that doesn't have the technical capability we're looking for. Finding the right innovation path with the best partners like Sandvik, MST Global and Outotech (developing new processing technology) is crucial because we've got mines to build and they've got the technology to help us achieve this."
Hiring people with the skills to mine differently by harnessing the best solutions modern technology can offer is a big part of the strategy for Wilkes and his team. "We're not looking for miners per se, we're looking for technicians of the future," he says. "We've already had great experiences with this approach at Didipio where we're leveraging data and using programming to create systems to operate machinery automatically."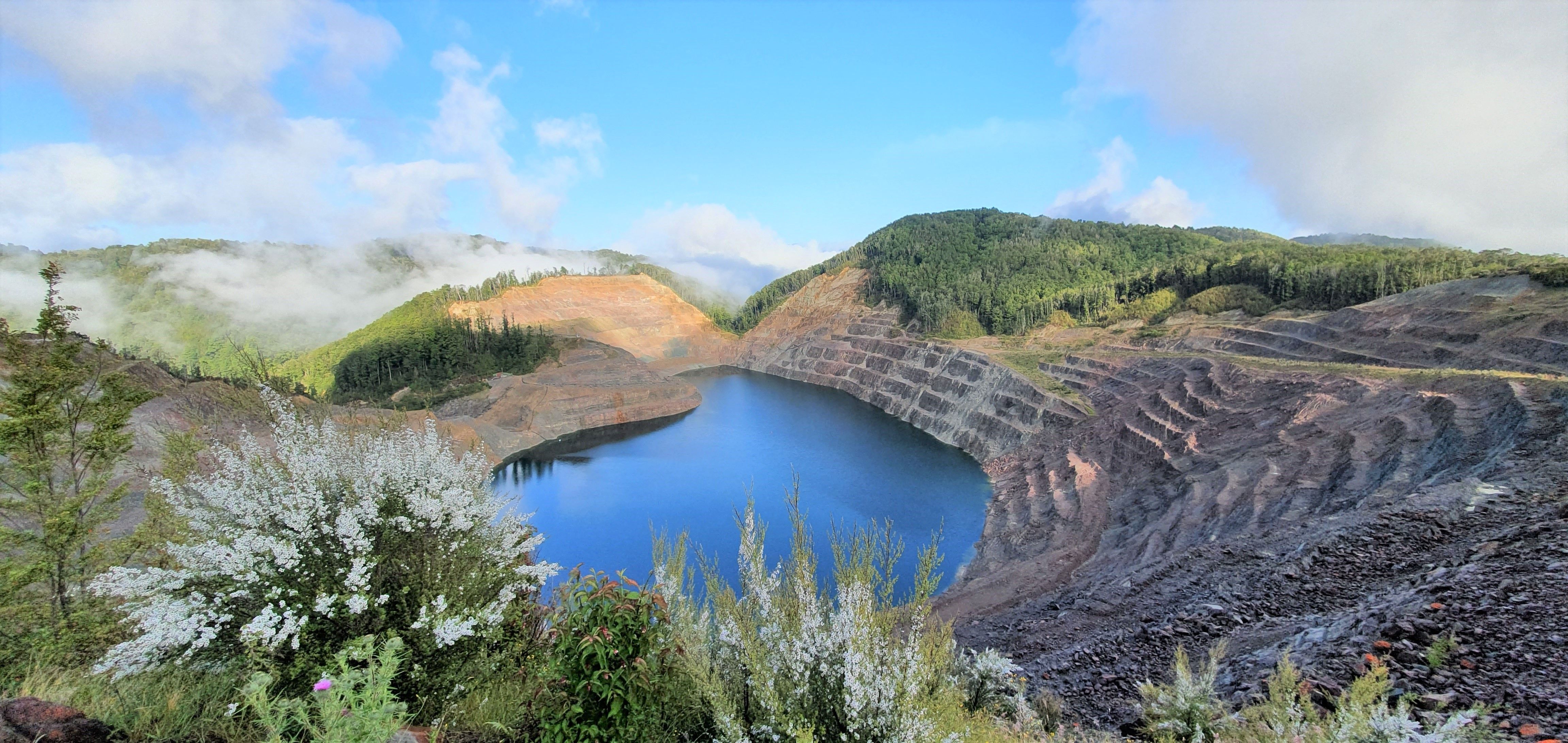 Safety first
Wilkes' vision is that by 2050 there won't be anyone working underground at an OceanaGold operation. "It's driven by a need for better safety in the industry, and it's also made possible by the advances in technology over the past 10 years. An example of that is wi-fi, which didn't exist 20 years ago and now it's ubiquitous in our businesses." With the complete electrification of modern mining equipment now an achievable target, thanks to advances with battery technology, Wilkes believes it's becoming more realistic to replace diesel engines in an underground environment, which reduces exposure to particulates, and the associated health risks from carbon emissions. "For example, at one of our mines in New Zealand that we are looking to build in the next five years, we're starting to think about how we design it to be a zero-carbon operation," he says.
They said it couldn't be done…
"Back in 2010 they said it was the mine that couldn't be built," says Wilkes, remembering the company's efforts to deliver the Didipio mine. "It had been around for 20 years and had gone through issues with permitting, development and exploration. We decided to set about doing it from first principles, engaging with communities, and using experience from building other mines in countries in Asia, to do it the right way. We've built a mine with a fantastic culture. It's a real icon of the way a mine should be built and run. It's very efficient and run by 98% local employees, with just a handful of expatriates there. I'm proud to say, we did it!"
Building on its success in the Philippines, OceanaGold also aims to continue the ramp up of the Haile mine in South Carolina; built in 2016 and commissioned in 2017. "We're still expanding the mine," reveals Wilkes. "The process plant has been going well and we intend to start an underground development next year." The company is also extending mine life through another development at Waihi, which will add up to 15 years of further productivity. "It's a very prospective area, lots of gold, and plenty of potential to create value; that's a big focus this year," affirms Wilkes. 
Wilkes began his career in the industry as a mining engineer working around the world in Australia, Papua New Guinea and the UK, and brings a wealth of operational expertise to his role at OceanaGold which has given him the opportunity to use both his technical and social skills. "I've learned a few tricks along the way," he says. "I think it's important to make sure people know where we're going as a company with a clear vision. Mining is a transition industry for development and kickstarts the transformation of the economy and society in ways that all areas can benefit from. We're sticking to that vision and doing the job properly for the long run."
SEE ALSO
OceanaGold receives preliminary approval for Waihi mine life extension
First gold pour at Haile Gold mine for Oceana Gold
OceanaGold (OGC) - Mining Global Interviews Innovative CEO Mick Wilkes
Read the latest issue of Mining Global here