Supply Chain & Operations
Peru pushes for mining groups to build pacific coast railway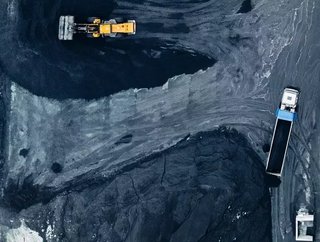 Peru calls on mining groups Las Bambas and Southern Copper to help develop a rail system in an effort to improve the transport of commodities and people
In a recent interview, Mining Minister for Peru, Ivan Merino, revealed that the country was asking China's MMG Ltd Las Bambas and Grupo Mexico's Southern Copper for their assistance in developing a railway to the pacific coast. The project, which would connect the mineral-rich Andean zone to the central Pacific coast, would improve the transportation of commodities and people as Peru looks to use its position as a top global copper producer to its advantage. 
Peru uses copper position to push for increased development and investment
Ranking as the second-largest copper producer in the world, the country is eager to develop its high-value sector and continue to reap the economic benefits the mining industry brings. The proposed railway project would ease transportation and increase the appeal of development and exploration in the region. Currently, the project is in its technical evaluation stage and, should aid be acquired, is due to begin construction in Cusco or Apurimac at the beginning of 2023. 
"The cost of the project is being evaluated," Merino revealed, optimistic that the railway system should be operational by 2028.
Southern Copper and Las Bambas called on to aid Peru's mining manufacturing mission
Both mining companies already hold large stakes in Peru's mining industry. MMG's Las Bambas mine produces a whopping 350,000 tonnes of copper annually, while Grupo Mexico's US$2.6bn Los Chancas project remains in its environmental study phase. In theory, Southern Copper hopes the site will successfully churn out approximately 100,000 tonnes of copper per year. 
"We consider it an interesting project that must be carefully evaluated," says Raúl Jacob Ruisánchez, Southern Copper's Vice President of Finance, remaining cautious over the company's approach to the proposed train project.
Maggie Qin, MMG's corporate affairs manager, is keen for Las Bambas to assist Peru in its developmental endeavours. 
"We are willing to work closely with the government and help it when and where it is needed."
Both parties share a similar cautious sentiment over the project's proposal, but neither has ruled out assisting Peru in its manufacturing ambitions, likely weighing up the benefits the project may bring to its own ongoing mining operations in the country.