Supply Chain & Operations
Piedmont Lithium and Sayona seal the deal for NA Lithium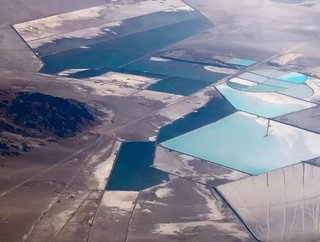 Mining companies Piedmont Lithium and Sayona have finalised the deal to jointly acquire North American Lithium as the battery metals market heats up
The race is on to dominate the lithium market as demand for the battery metal is fast overtaking any in the business. Piedmont Lithium and Sayona Mining have joined forces to bid for a place among their competitors as they seal the deal to acquire North American Lithium, consolidating Canadian lithium in the process. 
Bought by Sayona Québec - a subsidiary of Sayona Mining and Piedmont Lithium - the agreement sees the potential for the Abitibi region to become a centre for lithium production as the facility acquisition combines with Sayona's other lithium projects: Authier and Tansim.
Lithium market set for a boost as mining companies acquire North American facility
Plans for the revival of production at the North American Lithium plant are already underway, and targets for the development of spodumene (lithium) concentrate have been set for 2023. 
"We are very pleased to have partnered with Sayona in the consolidation of spodumene resources in the Abitibi region of Québec, with Sayona Québec now comprising a large Canadian lithium resource base," says President and Chief Executive Officer at Piedmont, Keith Phillips. 
"Importantly, North American Lithium is a past-producing business with A$400 million of investment over the past decade. NAL's concentrate operations are amenable to a relatively rapid restart, and we will work with Sayona to develop suitable plans in that regard.
The acquisition of North American Lithium follows the largely oversubscribed placement and share price at A$45mn and A$20mn, respectively. 
Phillips continues: "We are also evaluating a variety of options for the production of lithium hydroxide in Québec and will update the market further as our plans crystallise.
"Piedmont intends to become North America's leading lithium hydroxide producer, and Québec investments are an ideal complement to our flagship Carolina Lithium Project in Gaston County, North Carolina."
Canadian lithium looks set to supply the battery metals market
The joint venture could consolidate the region's position as an imperative source of lithium hydroxide. Its affordable and sustainable hydroelectric source of power partnered with its close position to developing US and European electric vehicle manufacturing markets means it's a project expected to draw in large amounts of investment and an abundance of customers in the coming years. 
"We are extremely pleased to have taken control of NAL with our joint venture partner, Piedmont," announces Brett Lynch, Managing Director at Sayona. "Our local team in Québec is fully engaged in executing our turnaround plan at NAL, including the refurbishment of its facilities and its integration with our flagship Authier Lithium Project.
"We are committed to swiftly developing a profitable and sustainable business at NAL, delivering new jobs and investment and maximising the benefits of its existing facilities to make it the centre of our Abitibi lithium hub.
"Demand for lithium to power North America's EV and battery storage revolution continues to accelerate. The timing is perfect, and we look forward to realising this opportunity, working closely with our partner, Piedmont and all other key stakeholders, including Investissement Québec, as we help drive Québec's clean energy future."