Supply Chain & Operations
Polymetal considers demerging Kazakhstan business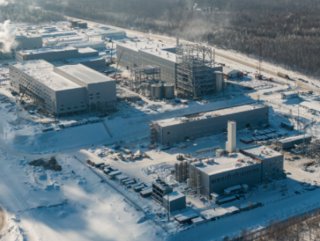 Goldminer Polymetal weighs up new strategy to maximise shareholder value amid Russian market volatility which is impacting new projects
Polymetal is considering demerging its Kazakhstan business into a separate listed company as its new board grapples with major economic challenges presented by Russian market volatility and the ongoing war in Ukraine.
The goldminer has actually seen a recent spike in its share price after confirming to the market that it was "evaluating various options that could maximise shareholder value", although this has to be placed in the context of losing almost 90% of its value at one point as the crisis escalated.
On the positive side, new Board appointments, out for shareholder approval at the forthcoming AGM on April 25, will look to steer the company in a new strategic direction, and it believes production guidance for 2022 of 1.7Moz of GE remains in place.
"It is my opinion that investors, private and institutional, that collectively control over 75% of this company deserve a Board that will lead the company through this turbulent time, preserving and hopefully rebuilding the value of their investment as well as protecting the livelihood of thousands of employees, contractors, suppliers and other stakeholders", said Riccardo Orcel, Chair of the Board.
In its most recent statement - such is the pace of change that they're coming out daily - sales of bullion and concentrate from Kazakhstan "continue as usual" and in Russia, sales of gold and silver concentrates continue normally to East Asia and Kazakhstan.
Projects in advanced stages of development or nearing completion (Kutyn, Urals flotation, Prognoz) are on track to be commissioned on schedule (Q3 2022, Q4 2022, and Q1 2024 respectively).
However shipments have been temporarily impacted by the change of freight and logistics service providers, which is likely to result in higher costs.
Additionally POX-2 (pictured) is expected to experience 3-6 month slippage from the original schedule mostly due to logistical challenges, and early-stage projects (Veduga, Mayskoye backfill, Maminskoye) are delayed by one year. Pacific POX project has been suspended indefinitely with studies under way to potentially re-site the facility in Kazakhstan. Greenfield exploration budgets have been reduced by 50%, mostly affecting junior JVs.
The Central Bank of Russia's decision to buy gold from commercial banks at a fixed price of RUB 5,000/g (approx. US$ 1,800/oz at the time of the writing) is not expected to affect Group's sales price materially as gold continues to be sold at global market price, both for exports and to satisfy physical retail demand.
Net debt increased to US$1.94bn as of March 29 (31 December 2021: US$1.65bn) mainly driven by seasonal working capital increase and accelerated procurement. 94% of the total debt is denominated in US dollars.The Group has approximately US$0.4bn in cash and cash equivalents deposited with non-sanctioned financial institutions.
Polymetal maintains US$0.5bn of undrawn credit lines from non-sanctioned Russian financial institutions, while additional liquidity is expected to become available in Q2 2022 as banks gradually re-open lending.