Supply Chain & Operations
Emmerson announces widening losses for potash mining project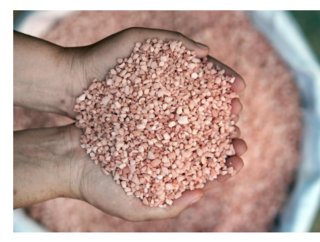 Emmerson records loss of $2.7mn in 2021 for Khemisset Potash Project in Morocco but secured $46.8mn investment last November
Potash miner Emmerson has announced a deepening loss of $2.7mn for 2021, down from a $1.9mn loss in 2020.
It is developing the Khemisset Potash Project in Morocco, which it claims is "world class", and upfront CAPEX is quoted at $411mn.
According to a 2020 Feasibility Study, the project is forecasted to have 6mn tonnes extraction rate, average annual MOP production rate of 735k tonnes and 1mn tonnes of salt production, over a 19-year mine life.
The site is approximately 200km from the commercial port of Casablanca, and transportation is likely to be by truck, using public highways. Emmerson claims its geology and location are advantageous.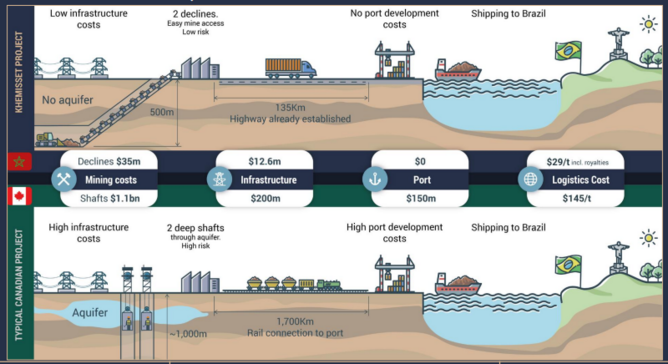 Chairman James Kelly said it was keen to work with Moroccan suppliers, contractors, and financiers wherever possible, and by working with local partners to optimise the project.

"Getting this right is taking a little longer than we originally anticipated, but it will be worth the time and effort, as the outcome will be a better, more profitable and more efficient project," he said.
After its mining licence was granted in February last year, it secured up to US$46.8mn from Global Sustainable Minerals Pte Ltd group in November.
In February 2021, Jim Wynn was appointed Chief Financial Officer and in April, following the company's listing on AIM, Mark Connelly retired from the Board, and Kelly took over as Chairman. Ed McDermott also stepped down last July.

Around 40% of global potash production in 2021 came from Russia and Belarus, and these supplies are likely to be constrained by sanctions of various natures for some time to come.
"The entire Emmerson team remains focused on the key objectives of putting in place the approvals and financing package that will allow us to start construction of the Khemisset project," said Kelly.

"The backdrop of the global food security crisis and the strength of the potash market reinforces our belief in the Khemisset project and our determination to deliver the project as soon as possible."