Supply Chain & Operations
Prices for gold hit five-year low; will it jeopardize mining operations?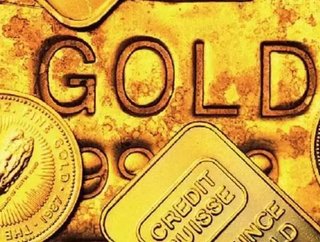 Goldhas definitely seen better days. Prices for the precious metal hit a five year low on Monday, dropping all the way to $1,080.00 an ounce -- its low...
Gold has definitely seen better days.
Prices for the precious metal hit a five year low on Monday, dropping all the way to $1,080.00 an ounce -- its lowest levels since February 2010 --- before coming back to trade above $1,100, according to the Wall Street Journal.  Heavy selling in early Asian trading hours saw over a billion dollars' worth of gold on the market in just a few minutes.
"It's shaping up to be a rough session for gold bugs," says Alex Eppstein at Schaeffer's Investment Research.
Gold's decline can be attributed to various sources including the Federal Reserve hiking interest rates, which is expected to happen later this year, and China buying less gold.
• Related content: South Africa mining unions reject latest offer from gold producers
"Most important dynamics that have contributed to the drop in gold prices are a stronger U.S. dollar, improving investor sentiment in financial markets, and expectations that the U.S. Federal Reserve will start hiking interest rates this year," said Georgette Boele, coordinator of foreign exchange and precious metals strategy at ABN Amro.
According to analysts, the continued strength of the U.S. dollar is also making gold less valuable.
"A combination of factors that include low inflation, modest wage growth, low interest rates and a strong dollar don't favor gold at this time," John Stoltzfus, chief investment strategist at Oppenheimer.
According to Stoltzfus, gold's recent underperformance has occurred both when optimism for growth was high and low.
"In 2013 the precious metal fell just over 28 percent as the S&P 500 advanced 29.6 percent as the U.S. economy entered the current economic expansion and the dollar moved higher," Stoltzfus noted in a research report. "In 2014 gold fell 1.72 percent on increased geopolitical risk and growth concerns as the S&P 500 advanced 11.4 percent. Year to date gold is off 4.3 percent while the S&P 500 is up 3.3 percent."
• Related content: [PHOTOS] The Super Pit: Australia's largest open pit mine
Gold's plummet to the bottom also hurt gold mining stocks. Stocks for Barrick Gold, the world's largest gold producers, fell five percent to its lowest since 1990. London-based Lonmin PLC was down 5.7 percent, while Randgold Resources was 3.4 percent lower. Shares for JSX-listed AngloGold Ashanti Ltd were down seven percent.
Canadian miners were rocked as well as Yamana Gold saw a 2.7 percent drop in shares, while Toronto's Kinross Gold was hit with a 5.7 percent fall. Eldorado Gold saw the biggest fall, dropping 8.8 percent.
"In our view, today's price action doesn't seem to be driven by fundamentals. The nature, size and timing of the heavy selling suggests a market participant was taking advantage of low liquidity or some sort of forced selling had taken place," said Victor Thianpiriya, commodity strategist, in an ANZ report.
If prices for gold fall below $1,100 for an extended period of time, many analysts believe miners would have to consider cutting back on production or investment plans. 
Stay connected! Follow us on Twitter and like us on Facebook