Supply Chain & Operations
Protecting lives of mining personnel in remote locations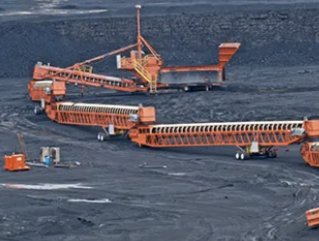 Natalie Henley, Sales Associate, Remote Medical International, outlines the challenges protecting mining employees in remote areas
During the pandemic the challenges of ensuring safe working conditions and providing medical care for on-site teams were exacerbated across the mining industry. Whether you're mining for gold in the heat of the Arizona desert, face drilling in a coal mine in Columbia, or extracting platinum in Zimbabwe, mining locations are inherently dangerous and isolated and, with the added risk of COVID-19 infection, demand investment in robust medical care for personnel to minimise downtime and injuries.
Each worksite presents its own unique set of obstacles and threats, and requires a tailored approach based on the specific circumstances. So, at Remote Medical International (RMI), our specialist teams develop and deliver bespoke health and medical services, from risk assessments to permanent on-site medical teams, to hazardous client work sites across the world.
Minimising mining risk Onsite
Wherever the location, minimising risk and safeguarding workers is a priority and, over the last 20 years, our medical teams have become highly valued members of our mining clients' teams and have become integral to the overall health and wellbeing of their personnel, as they are on hand to provide rapid first response and emergency care.

Our medical facilities, which can be temporarily or permanently integrated into a site, or operate in mobile structures, offer care for both occupational and non-occupational injuries and illnesses,
together with around-the-clock services providing telemedicine support and case management. This all helps to limit the number of cases that require referral to further off-site medical care, saving time and resources, as well as increasing efficiency by enabling the worker to return to work as soon as possible.

Wyoming Drilling mining project
A good example of the value of the emergency medical services we provide is illustrated by our onsite provision for a drilling program in Wyoming, USA. This service includes 24/7 medical support from qualified Emergency Medical Technicians based in our Mobile Treatment Centres (MTC). These four-wheel drive clinics are stationed at the drill site, allowing our medical staff to provide treatment in the types of remote environments standard emergency vehicles are unable to reach.
In addition to a treatment area, storage and hand washing facilities, each MTC is equipped with first aid supplies and emergency response equipment, meaning that our medics are well prepared to respond to any type of medical emergency.


Emergency mining response
All mining sites, even those located within reach of a hospital, should have a Medical Emergency Response Plan. This plan should typically outline referral facilities and their respective capabilities to treat a wide variety of health emergencies, and should specify how to transport patients to these places, which could be either by road or by air. This ensures that no time is lost in the event of an emergency medical situation.

At one mining project in the Southwest United States, an employee was experiencing acute abdominal pain. Our experienced clinician evaluated and monitored the patient closely onsite while
contacting the company's Topside team of physicians to discuss his concerns. As the patient's symptoms progressed, the decision was made to medevac them to an emergency department where they were diagnosed with acute, uncomplicated appendicitis and successfully underwent an appendectomy later that day.

This type of skilled and robust support is absolutely essential in enabling mining operations to continue all year round, but most crucially, save lives when the mining location is particularly difficult to access. With medical expertise embedded into teams, companies can confidently tackle the effects of the pandemic and the unique challenge of working in remote locations.
Natalie Henley is Sales Associate, Remote Medical International, which protects the health and wellbeing of workers in diverse and remote locations