Supply Chain & Operations
Pure Gold rings in new year with management changes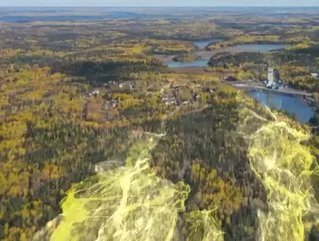 Pure Gold management changes reflect the need for a broader range of skills needed for growth
Pure Gold Mining has begun the new year with a series of executive management changes which it believes will better align operational requirements with professional expertise.
Troy Fierro, Director and seasoned mining engineer, has replaced Darin Labrenz as President & CEO, who is also stepping down from the board; Chris Haubrich, Vice President Business Development, has replaced Sean Tetzlaff as CFO; and Ashley Kates, Corporate Controller, has been promoted to Vice President Finance & Corporate Secretary. All changes are effective as of January 1.
Fierro said as the business continues to evolve, so too does the repertoire of skills needed for growth. "Together, this revitalised leadership group is ideally suited to steer the company through full ramp-up and execute our vision of building a multi-generational Canadian gold mining company rooted in the heart of Red Lake," he said. 
Although Tetzlaff will no longer be in an executive role, he will continue to provide support as needed in an advisory capacity.
PureGold Mine Update
Since Maryse Bélanger assumed the role of Mine General Manager in November, several operational improvement initiatives have been implemented at the Mine. These changes are expected to have a positive impact on both short-term and long-term operational performance.
The PureGold Mine is a high-grade deposit in a strategic location with exciting exploration potential that was advanced rapidly from exploration through to commercial production at a time when few other mines were being built.
"Today we have a fully built mine site with an 800 tpd mill currently achieving +95% recoveries which can operate at 125% of nameplate capacity. Despite that success, much work remains to unlock the mine's full potential," she said. "The PureGold Mine needs a leadership team with deep operational experience to guide and support the team at site, shift after shift, day after day, to be successful."
Reconciliation and Planning & Scheduling Improvements
Mined grades have been reconciling well with the Mineral Reserve1 for stopes within the Mineral Reserve envelope to date. The mill has demonstrated capability of operating consistently and reliably at and above its design capacity of 800 tpd on multiple occasions.
The key challenge to date has been maintaining access to enough high-confidence, high-grade stopes to provide high-grade ore to the mill. Shortages of high-grade ore at various times have led to blending of low-grade development material and stockpiles which has reduced the overall feed grade to the mill.
These shortages were caused by a combination of factors including development delays, insufficient scheduling flexibility, insufficient geologic information available for stopes prior to mining, equipment downtime, and strategic misalignments.
Significant changes to mine planning and scheduling were implemented during the fourth quarter of 2021 to address these underlying causes, with early signs of positive progress evident in December's operating results. These changes include reorganisation of information and workflow structures, resulting in enhanced accountability and reduced assay turnaround times.
Additionally, definition drilling activity has been expanded, which will provide mine planners with better information in a timely manner leading to improved stope designs and enhanced scheduling flexibility. Finally, a geologic confidence-based model was implemented to standardize decision making and improve mine scheduling and planning. Together, these changes are expected to drive sustainable increases in both ore throughput and head grade, though will require more time to fully implement.
Although these changes only took effect as recently as mid-November, improved performance was already evident at year-end, and significant room for continued improvement remains. In December, the PureGold Mine averaged 662 tpd of ore milled at a grade of 6.1 g/t Au with 96% recovery for 3,905 ounces of gold produced. 
For the last three weeks of December, the PureGold Mine averaged an estimated 760 tpd of ore milled at a grade of 6.6 g/t Au with 96% recovery for an estimated 3,232 ounces of gold produced. Both represent gold production records over those respective time periods.
Cost Reduction Initiatives
In addition to improved mining practices, various cost reduction and efficiency enhancement initiatives have been implemented. The recent focus has been on streamlining functional leadership and driving direct accountability across the organisation to ensure the impacts are long-lasting.
Several senior manager roles have been eliminated, resulting in reduced site G&A costs. The Company expects to continue to explore and implement additional cost saving opportunities in 2022. A new crushing and hauling contract was awarded in November, which has reduced material handling costs by 25%.
A new agreement is being negotiated with Dumas Mine Contracting, which will reduce costs, improve transparency, and ensure maximum benefit for PureGold and its partner contract miners.
Inexpensive upgrades are being made to the gravity circuit. They are expected to increase gravity recovery by 10-15% and overall gold recoveries by 1-2%.  This will also reduce operating costs by reducing cyanide dosages (consumption) in leaching, carbon in carbon-in-pulp (CIP), and metabisulfite/copper sulfate in the detox circuit.
A consignment program for critical parts with various vendors has been implemented, which will keep inventory costs down and equipment availability and productivity high.
A camp has been sourced and will be installed near the mine early in Q1 2022, significantly improving PureGold's ability to attract and retain top talent, while reducing costs of accommodation and travel. Occupancy is planned for March 2022.
As ore throughput and grade increase in conjunction with the ongoing cost reduction initiatives, the Company expects cash costs and all-in sustaining costs to trend steadily and significantly downward throughout 2022.
PureGold Mine outlook

As these and several other operational improvement initiatives continue to be implemented, the mine is targeting production in the range of 600-700 tonnes per day (60%-70% of mill capacity) for Q1 2022 and will ramp up gradually from there as access to high-confidence, high-grade stopes increases.
Average head grades are expected to initially be in the range of 5.0-7.0 g/t Au and are also expected to increase steadily as the growing drilled inventory allows for better stope scheduling and increasing stope access allows for increased ore mining rates on a sustained basis.
Last year's mining was almost exclusively in the McVeigh Zone, which is the zone nearest to the pre-existing Main (West) Ramp, but is also the least well-defined and most geometrically irregular zone within the Mineral Reserve. McVeigh represents approximately 6% of the overall Mineral Reserves. Only three stopes from the Austin Zone, accessed via the East Ramp, were developed in 2021. Going forward, as the McVeigh Zone is depleted, the Company expects mining operational performance to benefit naturally from more continuous deposit geometry and larger, more productive stopes.
After reaching a low point in October, both ore production and head grade have been steadily increasing. December mine production was a record month for PureGold, and further improvements from operational improvement initiatives currently underway are expected to drive continued improvements in gold production and cost performance throughout 2022.
Phase one is expected to produce over 1 million ounces of high-grade gold over a 12-year mine life.