Supply Chain & Operations
PureGold Mining makes three senior appointments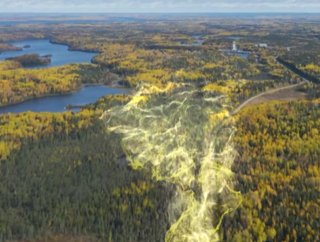 PureGold Mining appoints Terry Smith as Chief Operating Officer as part of management shake up ahead of Canada gold mine's ramp up
Terry Smith and Bryan Wilson have been appointed Chief Operating Officer and Vice President Mine General Manager respectively at PureGold Mining.
Completing a trio of management shake ups, Phil Smerchanski has also been promoted to Vice President Exploration & Technical Services.
Troy Fierro, President and CEO of PureGold, said Smith is a "talented mining engineer, optimisation specialist and innovative leader" who will enhance operational planning and execution and that Wilson is an "exemplary leader" who has established a strong safety culture and led productive operations teams. Smechanski will work closely with both directors in supporting the Technical Services team.
"As we continue to ramp up the PureGold Mine to its full potential, these appointments reflect our commitment to a culture of operational and technical excellence," said Fierro.
Smith said PureGold represents a rare opportunity with all the makings of a long-life (12 years), highly profitable gold mine in a "world-class" gold mining district.
"Like so many of the high-grade gold successes in Canadian mining history, success at PureGold will come as the result of deep geological understanding, a commitment to operational excellence, and reinvesting in the operation for long-term returns," he said.
Maryse Bélanger - formerly Mine General Manager and Director - remains on PureGold's Board of Directors and will work closely with Smith and Wilson to ensure a smooth transition.
PureGold has defined a 2.1-mn-ounce Indicated resource, and a 0.5-million-ounce Inferred Resource at the PureGold Mine. Mineral resources are inclusive of Probable Mineral Reserves of 1mn ounces of gold grading 9 g/t.
In a recent status update, it identified maintaining access to enough 'high-confidence, high-grade stopes to provide high-grade ore to the mill' as a key challenge.

This year's initiatives include investing in the gravity circuit - which will reduce consumables cost and increase overall gold recovery by 1-2% - and it aims to have the on-site camp operational by March, which will help attract talent and reduce accommodation costs.