Supply Chain & Operations
Race for commodities has 'intensified' with Ukraine war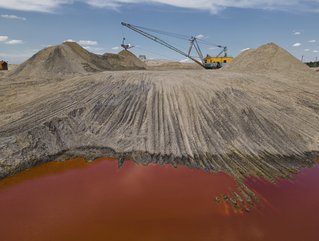 High demand for critical materials is one of 12 key short and medium-term disruptions highlighted in a new article from McKinsey
The race for critical materials, equipment and commodities has intensified with the Ukraine war, reports McKinsey.
It is one of 12 key short and medium-term disruptions highlighted in a new article.
It starts by emphasising that industrial materials of all kinds were in demand well before February 2022, with commodities in particular booming.
But the onset of war has hastened price rises of dozens of commodities that Russia and Ukraine export (for example, coal, steel, nickel); the two countries' combined shares of these markets range roughly from 10 to 50%. For example, the two countries are responsible for 48% of global trade in palladium, it notes.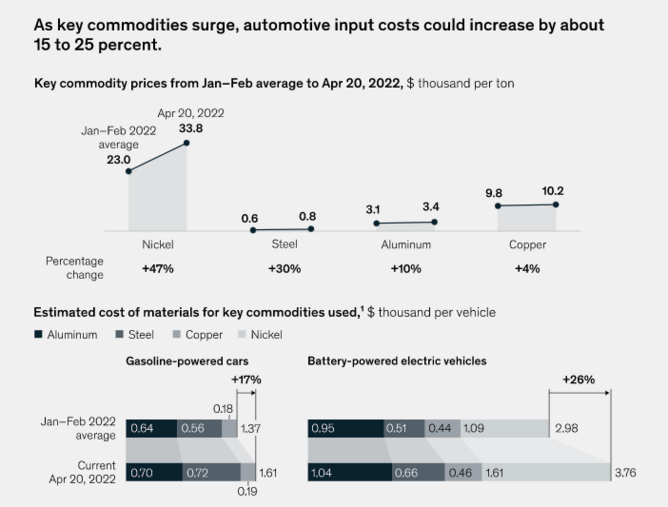 "These materials are critical in many industries," it states.
"Given the threats to scarce commodities and price rises to date, automakers are particularly concerned; they're looking at spot-price increases of 15 to 25% due to price increases in key materials such as aluminium, copper, and steel. These are difficult blows to absorb for manufacturers. Car buyers too would find it difficult to pay substantially higher prices."
McKinsey notes that while prices of some of these materials seem to have stabilised recently, more change may be in store.
"To be sure, this is only a short-term disruption for some materials such as iron ore. For others, such as anthracite, the war has provoked or exposed a supply vacuum, with sharply higher prices likely. And for still others - including the metals used in automaking - buyers and sellers are seeking a new global balance. In time, an equilibrium is likely, though at potentially higher prices than today."
The report also remarks how 'a new age of supply chain management' has arrived.
Even before the invasion, resilience was at the top of supply chain leaders' agendas. Having faced one problem after another - trade tensions, COVID-19 lockdowns, and the closure of the Suez channel - supply chain managers had begun to shift their focus from optimising "just in time" delivery to preparing for "just in case" eventualities.

"Supply chains are thus being reconfigured yet again, as part of a long journey to resilience," it notes.

A walking excavator on a titanium mine in Ukraine is pictured.