Supply Chain & Operations
Rio Tinto and Mongolia reach power supply deal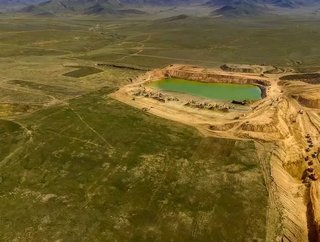 Rio Tinto Ltd has announced today that it's reached an agreement with Mongolia to domestically supply power to its Oyu Tolgoi...
The copper-gold mine are going to be furnished with power through a state-owned coal-fired power station at Tavan Tolgoi. 34% of the Oyu Tolgoi project is owned by the Mongolian state. Rio's majority-owned Turquoise Hill Resources incorporates a 66% stake within the project. 
Rio Tinto, the mining superpower, said during a statement it'll amend its current power supply agreement with Mongolian government by March 2021. Within the agreement the govt. will begin construction of the coal-fired power station by July 2021. 
The plant, being built to produce power to the Oyu Tolgoi project, is anticipated to be commissioned within the subsequent four years, the worldwide miner said. Until the commissioning of the state-owned plant, power supply to the mine and also the underground project will continue under this terms, it said. Rio had in March flagged slowing down operations at the Mongolian mine because of coronavirus restrictions. 
The Oyu Tolgoi mine is a combined open put and underground mining project, located within the south desert. the positioning was discovered at the turn of 2001, constructed in 2010 and shipped its first batch of copper in 2013. Canadian-based Ivanhoe Mines discovered the gold-copper ore deposit in 2001, in a region where within the time of Genghis Kahn outcropping rocks were smelted for copper. 
In 2010, the value of bringing the mine into production was 4.6 billion USD. This made it the most important project within the history of Mongolian mining. In 2013, the value had ballooned so rapidly, 10 million USD, there was serious concern from the Mongolion Government. Their 34% share borrowed from foreign investors with interest. 
The mine is alleged to account for over 30% of Mongolia's GDP upon completion. In early 2010 global company Rio Tinto owned 22.4% of Oyu Tolgoi owner Ivanhoe Mines (now Turquoise Hill Resources), and gave both technical assistance and funding to the project. At the time Rio Tinto had the choice of skyrocketing their stake to 46.6%.