Supply Chain & Operations
S2 Resources: spinning off into success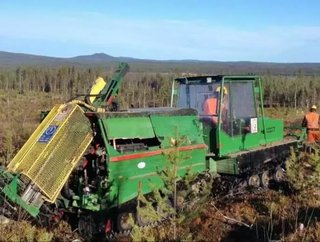 If you asked anyone across the industry what are the odds of an exploration company starting up, controlling operations in Australia, Sweden and Finland...
If you asked anyone across the industry what are the odds of an exploration company starting up, controlling operations in Australia, Sweden and Finland, and announcing a market cap of over $100million all without having to get equity funding – they'd probably say in this day and age it's either unheard of, or extremely lucky.
Step forward Australian mineral exploration company S2 Resources. But to talk about S2 we need to address Sirius Resources. Sirius Resources is a hugely successful exploration company that discovered the Nova Project, the most substantial nickel discovery in Australia in over 20 years. This attracted the attention of Independence Group (IGO) who bought out Sirius Resources for $1.8bn. From this, CEO of Sirius Mark Bennet structured a deal that would see the birth of S2, a spin-off of Sirius.
"S2 is taking the exploration assets from Sirius, other than Nova, put them into the new vehicle. I could choose who I wanted from Sirius to come with me too, so I've got people I've previously worked with strong experience working with me here," says Mark Bennet, Managing Director & CEO of S2 Resources.
S2, like its predecessor Sirius, is an explorer with the purpose of making significant discoveries to bring order of magnitude returns to its investors – primarily in precious and base metals gold, copper, nickel and zinc.
"Exploration is an inherently tricky business and the statistics are against you. But our exploration is in sensible places so the risk is sensible as well," he says.
That risk has been rewarded, as S2 listed on the ASX in October 2015, only the third company to do so in 2015. The company managed to list without having to go to market to raise money, as part of the deal with IGO saw the company invest $22million in funding to get the company off the ground and running.
"We started off life with a good team, some good ground and money in the bank This was just under a year ago. The price was 17 percent when we started with a $35m. AS of this year we have moved to 46.4 % with a market cap of over 100 million."
One of the key attributes to the success of S2 is that it hasn't had to face many of the challenges that other mineral exploration companies face, namely funding, getting good people to push the company forward and external factors – such as commodity prices.
"Unlike 99 percent of the industry we've been in a good spot. Being an explorer, the value we can create is in the discovery itself rather than the mining of a particular commodity. We are decoupled of the day to day variation and speculation of commodity prices that impacts a producer," says Bennet.
A recent example of this decoupling happened recently, as Bennet recalls: "A number of gold companies were hit because gold price dropped,"
But we, in the same time, actually announced a gold discovery and our share price went up 42 percent on the first day and 10 percent again on the second day. It's the leverage in the discovery rather than the commodity price, and that was a good demonstration of that."
A particular problem that is rather unique to S2 is the lack of a revenue stream from an operation.
"As far as making that go as far as possible we need to be able to demonstrate to those in the market that are entrusting us with that money that we are spending it wisely. We look after every cent where we can. If you're a mining company right now, the number of commodity prices have been weak for a while now and most companies in production here right now are doing their utmost to cut costs in every possible way."
S2 operates in Australia, Sweden and Finland but the company originally started out with just the Australian assets from Sirius. In April this year, S2 announced that it had discovered the Monsoon project, which Bennet describes as a promising prospect. This comes off the back of further success in Northern Sweden, where a new exploration was laid out with 60 targets, and in the very first drill hole S2 discovered a zinc deposit. Again, Bennet stresses that it is early days but it signals a promising prospect moving forward for the company.
For any exploration company, community engagement is pivotal. Get it right and successful operations can follow, get it wrong and you'll never know.
"The beauty of being a small company is you can engage directly. It makes a huge difference with local people. Compare that with a big corporate company where it's a line managers job to do that – people see that as not being taken seriously as it not the big chief talking to them," says Bennet.
Bennet is a firm believer of this level of engagement, stating that it is important to provide sustainable options for the future, such as jobs, training and education, as opposed to simply a financial gain.
"It's important you develop good relationships with those on the ground very quickly. That's one of the reason why having people who have been working for years and experience of working in these areas is extremely important. It's basically just simple face to face human contact and common sense and respect that assists with that. We don't need any sustainability programs; we just want people who work with other people."
Minnig, exploration and the environmental impacts they bring go hand in hand. Bennet and S2 are of the viewpoint that care for the environment and mining are not necessarily opposing things.
"If you avoid areas that shouldn't be mined, then you're not going to create a problem. In terms of where you do mine if you plan and execute it in a sensible manner the it is very sustainable in terms of environmental values," he says.
Looking to the future, Bennet and S2 Resources have set themselves key goals. To become a company with a billion-dollar market capital with a good cash flow to sustain an ongoing exploration process.
Bennet does admit however, that some of those targets involve topping the success he and his team had as part of Sirius Resources.
"We've got certain achievements we want to better. At Sirius we were the best performing company on the ASX. The record of the shortest time of discovery to production. Shortest time of getting a mining lease granted, getting a native title deal. And pretty good in terms of shareholder return which was up to 10,000 percent for some people. Because it's what we do we want to do it better this time," he says.
The October issue of Mining Global Magazine is live!
Follow @MiningGlobal
Get in touch with our editor Dale Benton at [email protected]