Supply Chain & Operations
Sandfire Resources Obtains Mining Licence For Botswana Mine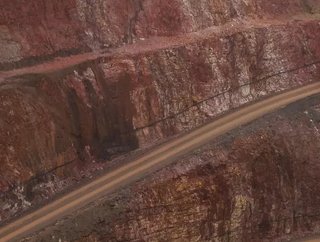 Sandfire currently has mining operations in Australia and has recently gained the necessary permissions to expand into the Motheo mine, Botswana
Sandfire Resources, the Australian mining and exploration company, has received the necessary licensing to operate its Motheo copper mine in Botswana. The company currently operates the DeGrussa Copper-Gold Mine - located 900km from Perth, Western Australia - and receives significant margins from the mining of high-quality products.
Gaining The Necessary Permissions
The company - listed on the Australian Stock Exchange - announced it has been granted the final permit required to kickstart its A$279mn project, which is expected to produce materials as early as 2023. 
"We are absolutely delighted to now be in a position to move to full-scale construction at Motheo, with our construction crews expected to mobilise to [the] site over the next few weeks," says Karl Simich, Managing Director and Chief Executive Officer at Sandfire. "Motheo is expected to generate approximately 1 000 jobs during construction and 600 full-time jobs during operations, and represents the foundation for Sandfire's long-term growth plans in Botswana." 
"Our vision is that Motheo will form the centre of a new, long-life copper production hub in the central portion of the world-class Kalahari copper belt, where we hold an extensive ground holding spanning Botswana and Namibia."
Putting In The Groundwork
In preparation for the licensing process, Sandfire carried out crucial feasibility work on the prospective mining project. The company predicts a significant production capacity for copper and silver mining, which will result in an average of 30,000 tonnes of contained copper per year and 1.2 million ounces of contained silver. These figures are due to last for the first 10 years of the mine's total - 12.5 year - operation.
The company has also forecast the earnings from the project, with around US$664mn in pre-tax cash flows and US$987mn before reductions like interest, tax, depreciation and distribution of loan payments - costing US$1.76 per pound of weight.