Supply Chain & Operations
Saudi Arabia prepares for Future Minerals Forum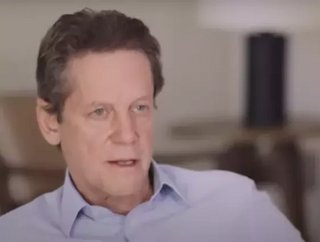 Investment, technology in mining and ESG issues will feature prominently in the Future Minerals Forum agenda
Saudi Arabia is gearing up for the Future Minerals Forum which will take place at the King Abdulaziz International Conference Center in Riyadh between January 11-13.
Saudi ministers and representatives of the regional and international mining industry and allied sectors will join more than 2,000 decision-makers from more than 100 countries and 150-plus top global investors, as well as more than 100 international speakers and thought leaders.
The invitation-only, closed-door Ministerial Mining Roundtable Special Session will headline the Forum's program on January 11. The session will feature presentations and discussions on topics that are critical to the future of the mining industry. The "Mining in a Day" workshop will be held in tandem, alongside other workshops and panel discussions that will turn the spotlight on investments, the role of technology in mining, and ESG issues.
The General Forum will begin on January 12 with a plenary session and a keynote address by H.E. Bandar Bin Ibrahim Al-Khorayef, Saudi Minister of Industry and Mineral Resources. The session on Reimagining Mining and Maximizing its Contribution to Society will start the day's program schedule.
It will be followed by a Smart-Mining session, "Showcasing Technology & Innovation – Supporting Mining of the Future." Two additional sessions – Highlighting Mining's Critical Role in a Low-Carbon Economy and Supporting the Region's Growth and Development and Country Briefings – will complement exhibition and networking opportunities.
January 13 will see the region from Congo to Kyrgyzstan highlighted as the Land of Opportunity – A Regional Powerhouse. Also in the spotlight will be a prime-time session on Global Investment Opportunities an Accessing Capital. Deep-dive sessions, keynote fireside chats and other animated inter- and intra-ministry discussions will also follow.
In addition to the dozens of confirmed speakers from the mining industry, leaders from multilateral global organizations such as the World Bank, International Council on Mining and Metals, and World Gold Council will also share their knowledge and insights with attendees.
Founder and executive chairman of Ivanhoe Mines, Robert Friedland (pictured), highlighted the largely unexplored, mineral-rich Arabian-Nubian Shield (ANS) region and believes there is potential in the south of the Craton in Oman and Yemen, and across the fault into North Africa.
"We think the [Arabian Shield's] potential is limitless for diamonds, rare earth, lithium, copper, gold and other minerals we haven't even thought about. It's big. It's unexplored, and it's blessed by cheap energy, at the bottom of the world cost curve, with new infrastructure, and proximity to markets."