Supply Chain & Operations
Sibanye-Stillwater secures nickel facility from Eramet SA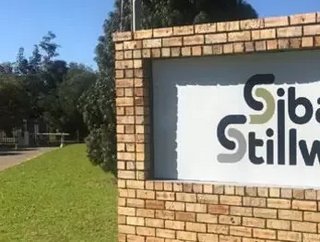 Precious metals mining company Sibanye-Stillwater acquires Sandouville nickel facility from French mining group Eramet SA in battery supply chain bid
After agreeing on a sale price of around €65mn, international precious metals mining company Sibanye-Stillwater has acquired the Sandouville nickel hydrometallurgical processing facility from Eramet SA in a bid to kickstart its push towards the production of battery metals. With a capacity of around 12,000 tonnes annually of high-purity nickel metal, 4,000 t/py of high-purity nickel salts and solutions and 600 t/py of cobalt chloride, the facility provides the company with a valuable asset as it looks to up its competition within the mining sector. 
The acquisition follows a previous €40mn investment and a 30% stake in the lithium hydroxide project Oy Keliber in Finland as part of its strategy to take advantage of the growing global demand for battery metals. CEO of Sibanye-Stillwater, Neal Froneman, described the deal as "an important step in getting further downstream exposure to the battery metals value chain."
"The Sandouville facility is ideally located close to the European end-user marketers [and] will allow us to leverage our existing platinum group metals relationships," he continues. 
Located in Normandy, the facility's close proximity to the European end-user markets and support from major logistical infrastructure, including shipping, rail, and motorways, will benefit Sibanye in allowing the company the ability to leverage its existing platinum group metals relationships. 
Europe's growing prominence in mining battery metals
As Froneman points out, Europe is fast becoming a major manufacturer in the production of batteries and electric vehicles in an effort to reduce its dependency on China. 
"You can rest assured that the Europeans are going to become less dependent on the batteries out of China," Froneman said in an interview. "The Americans are going to become less dependent, and we're just talking batteries here, out of anywhere else other than America."
The company has already come a long way. After originally starting out as a gold miner, it's keen to diversify its production further. In essence, Sibanye's recognition of the ever-increasing demand for lithium, and acknowledgement of it being one of the core metals essential for success due to the rise of the electric vehicle industry, will serve in its strategy to grow within the sector.
A steady introduction into the benefits of the nickel trade 
However, the transaction is not hailed as being particularly high-risk. As a relatively safe entry into the nickel business, the company says it will focus on increasing throughput in line with Eramet's plans already in place but believes it has the potential to "unlock the full potential of these facilities and their location."
The agreement is predicted to be finalised by the end of this year. Both companies are optimistic about the future of the project and promising possibility for growth within the industry.