Supply Chain & Operations
SolGold Director resigns after quarterly losses widen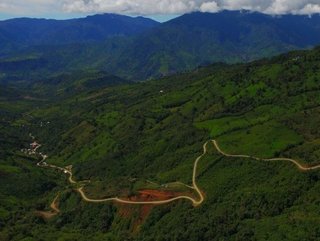 Executive Director Jason Ward has resigned as a Director of SolGold with immediate effect after year-on-year quarterly losses nearly doubled to $9.2mn
Jason Ward has resigned as Executive Director of SolGold with immediate effect after year-on-year quarterly losses nearly doubled to $9.2mn.
The gold company is in the final stages of recruiting a new Head of Ecuador and Ward will transition his country responsibilities to continue as SolGold's Head of Exploration as well as representing with local communities.

SolGold, which recorded a $5.1mn loss in the first three months of 2021, has grappled with soaring finance costs, which rose to $3,395,052 for the quarter, compared with $3,042,240 for the corresponding quarter in 2021.
During the nine months to March 31, the group capitalised $30,281,960 on the Cascabel project, located at Rocafuerte in northern Ecuador, approximately three hours' drive north of the capital Quito, and spent similar large sums on Ecuador regional exploration ($27,948,459).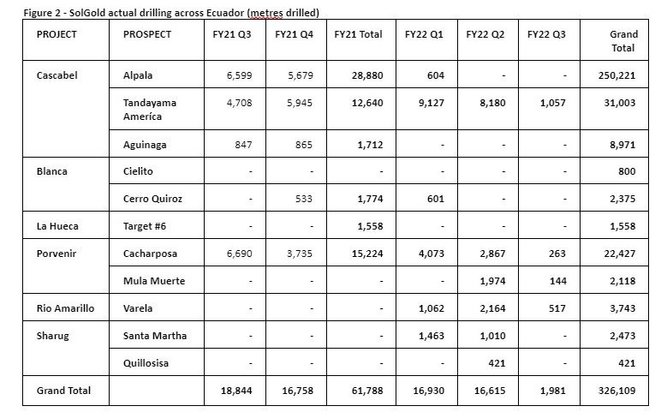 SolGold believes Cascabel will become 'a top 20 South American copper and gold mine' benefiting from a high-grade core, advantageous infrastructure and an increasingly investor friendly government.
The mine is expected to produce a clean copper-gold-silver concentrate, to be sold to Asian and European smelters as part of a project construction financing package.
The Group incurred a loss after tax of $27,100,883 and loss per share of 1.2 cents per share for the nine months, compared with a loss after tax of US$14,910,365 and loss per share of 0.7 cents per share for the nine months to March 31 2021.
Alongside high exploration costs that were written off - $3,965,871 for the nine months - it cited the following factors for the losses:
Employment expenses increased by US$2,266,581 to US$4,395,274 for the nine months mainly due to the fair value adjustment of the company funded Loan plan extension to June 30 June 2022, payments to the new company secretary, and payment of bonuses to corporate employees based on established key performance indicators.
Insurance payments increased by US$455,609 to US$2,869,909 for the period compared with US$2,414,300 for the nine months to March 31 2021, due to the increase in the company's political risk insurance premium.
Unrealised foreign exchange losses or the nine months ending March 31 saw an unrealised foreign exchange loss of US$259,548, compared to an unrealised foreign exchange gain of US$1,914,601 for the previous period. This was as a result of the United States dollar strengthening against both the AUD and GBP, currencies in which the company holds a portion of its treasury.