Supply Chain & Operations
South Cariboo shines for KORE Mining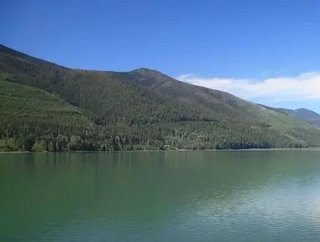 FG Gold project yields multiple new quartz vein systems and "numerous encounters" of visible gold...
KORE Mining expects British Columbia's South Cariboo Gold District to re-emerge as a top gold jurisdiction after its drill program at the 35-claims FG Gold project discovered multiple new quartz vein systems and "numerous encounters" of visible gold.
The company, which controls 1,000sqkm of claims in the district, recently completed the 15 hole 5,746 metre drill program at the project, with first assay results to be released in early November. It has extended its 2020 drilling in the area by 2,000 metres with 10 additional holes planned through the remainder of the year. 
Project highlights include:
Discovered quartz veins containing visible gold ~320m down dip from nearest historic drilling and ~215m down dip from Lower Zone discovery hole FG-20-369 (10m of 3.9 g/t Au @ at 239m)
Quartz veins containing visible gold identified in 8 of 14 logged drill holes (1 hole pending)
Further defined structural controls of known gold mineralization
Assay results for all 15 holes are pending with first results expected in early November 2020
Mineralization remains open at depth and along almost the entire 20km FG Gold trend, representing a district scale opportunity for new discoveries and resource expansion
KORE CEO Scott Trebilcock said: "FG Gold is the flagship project within KORE's district scale South Cariboo Gold District. With 1,000 square kilometres, the South Cariboo Gold District has similar scale and potential to Osisko Gold Royalties Cariboo Gold Project which recently announced a proposed spin-out into a stand-alone listed company.  
"The Cariboo region of British Columbia is highly attractive for gold exploration and development with excellent local infrastructure, access to skilled labour and multiple operating mines."
Earlier in 2020, KORE reported eight holes at the FG Gold project which intersected quartz veining with visible gold in the Upper Zone and Lower Zone (new discovery). 
Upper Zone highlights include:
11m of 10.0 g/t gold at 44m downhole in FG-20-373
76.5m of 1.1 g/t gold at 5.5m downhole in FG-20-368
98m of 1.0 g/t gold at 24m downhole in FG-20-372
51m of 1.6 g/t gold at 19m downhole in FG-20-370
Lower Zone highlights include:
52.5m of 1.1 g/t gold at 122.5m in FG-20-375
10m of 3.9 g/t gold at 237m in FG-20-369
Trebilcock said KORE will start releasing assay results for the latest FG Gold drilling in early November. "The extended drilling will target new discoveries in the South Cariboo Gold District and extending mineralization at Gold Creek," he said.
Drill Program Details
KORE completed 15 holes drilling for 5,746 metres in the Main Zone of the FG Gold project from June through October 2020. The Program was designed to target large step-outs from known mineralization at depth and to extend more drilling into the Lower Zone, a new mineralized rock unit, discovered earlier in 2020.
The Program continued to use oriented, large diameter (HQ) core and metallic screen assaying to both define structure and get representative assays from the coarse gold in the FG Deposit.  
The FG Gold property straddles the boundary between the Omineca and Intermontane tectonics belts of the Canadian Cordillera. The district was host to the Cariboo gold rush in the late 1800s.