Supply Chain & Operations
South32 boasts increased South African mine operation output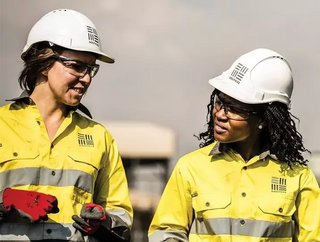 Australian miner, South32, announces a successful 21% annual increase of manganese production at its South African mine, churning out 26.2m/t to June 30
Any increase in production is a good increase in production, but an increase of over 20%, year-on-year? Now that's something to talk about. South32's substantial rise in manganese output has turned heads as the miner releases figures showcasing its impressive 26.2m/t yield to June 30, 2021. 
South32 already holds a 44% interest in a pair of South African manganese mines: Mamatwan and Wessels, both of which have succeeded in surpassing their annual production targets. As a result, the company has put forward its FY'22 targets for its South African manganese mines, located in the Kalahari basin of the Northern Cape area, eyeing production output at around 2.2mn/t. South32's confidence, evidently, has been bolstered by its grand 386,000-tonne output improvement. 
Aussie miner's 21% output increase gives the company a much-needed boost
No manganese alloy was produced, despite South32's 60% stake in an alloy smelter nearby in Meyerton, Gauteng. Due to ongoing maintenance, the smelter was unable to be utilised. 
Significant success comes as a relief for the company following an elongated shutdown of operations caused by pandemic disruptions. But the miner is back on its feet, clearly ready to seize the opportunity lying underneath it.
This year has seen manganese ore earnings take a 15% dip to US$75mn, a hefty US$13mn chunk being left behind. Increased sales volumes also countered 2020's higher customer freight rates and the recognition of a royalty tax credit, on top of a 6% decrease in realised prices. And, while the South32 momentarily enjoyed a US$14mn increase in manganese alloy Ebit, this was swiftly offset by the company's US$20mn loss attributable to costs required for the maintenance of its smelter. 
Keeping up a brave face
However, the company remains hopeful that its 21% increase in output is the boost it needed to revive its drive for success. A potential US$18mn is waiting in the pipelines to be pumped into its Mamatwan mine to aid in the extraction of a boundary pillar with pre-sterilised ore. A further US$20mn has been teased for the expansion and exploration of other possible mining operations in the area. 
South32 is also achieving South African mining success in other metal areas, producing roughly 717,000 tonnes of aluminium, with a 1,000-tonne year-on-year increase. The additional divestment of its South African Energy coal operation has significantly improved its operating margin, so it's not all doom and gloom