Supply Chain & Operations
Steelmakers must rethink decarbonisation strategies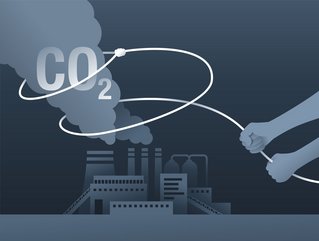 Rising natural gas and electricity prices are impacting the ability of direct-reduced-iron (DRI) plants to decarbonise their steel production
The steelmaking industry needs to step back and adjust its decarbonisation strategies on account of rising natural gas and electricity prices, according to recent McKinsey research.
Over the past two years, nearly all European flat-steel players have announced the gradual replacement of their coking-coal-based blast furnaces (BFs) with direct-reduced-iron (DRI) plants to decarbonise their steel production. The more than 16 DRI plants currently announced represent more than 25mn metric tons of capacity.
For many of the newly built DRI plants, the initial intention was to use natural gas (NG) as the feedstock or reducing agent to process ore into pig iron in an electric arc furnace (EAF) or submerged arc furnace. The iron would then be used in a basic oxygen furnace to produce flat steel.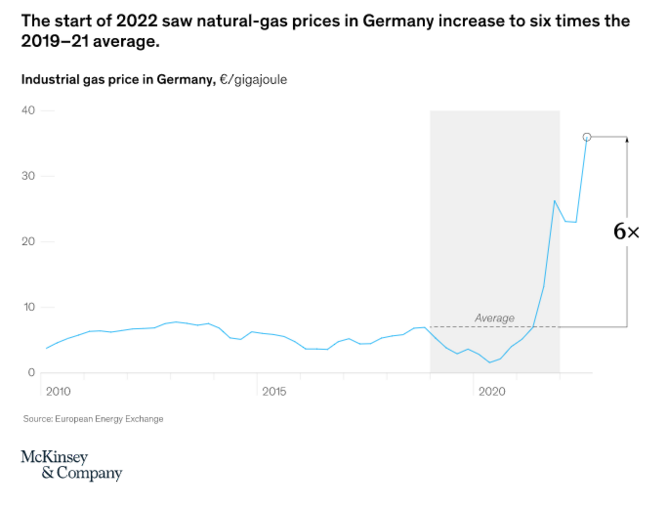 However coking coal prices have risen above €500 per metric ton (average hard coking coal price in Europe, March 2022), from €170 per metric ton (2019–21) for the traditional BF–BOF route. Germany's prices have shot up from €7 per GJ average in 2019–21 to €36 per GJ average in March this year.
"Together, these factors mean that the feasibility, timeline, and competitiveness of NG DRI investments need to be reassessed, acknowledging the impact on the decarbonisation road map and ability to reach CO2-reduction targets set out by steel players," it notes.
Four potential scenarios are highlighted regarding the build-up of DRI plants:
Scenario A: transition slowdown postpone investment and focus on incremental decarbonisation of existing assets
Scenario B: transition acceleration jump to H2
Scenario C: transition shift move to resurrecting CCUS
Scenario D: transition shift move from primary to circular steel
In scenario A, flat-steel players could potentially face difficulties in meeting their decarbonisation targets because of limited potential from incremental decarbonization measures. Scenario D is likely constrained because of insufficient additional (high-quality) steel scrap supply. Thus, scenarios B and C seem to be the most viable options for flat-steel players to safeguard their decarbonisation efforts, McKinsey states.
"Whether a jump to H2 or a resurrection of CCUS would be better to safeguard the decarbonisation of European steel players will depend on further development and the terms of trade of key market, technology, and cost parameters," it concludes.
"These include the supply of NG from Russia into Europe, NG prices, government interventions (such as subsidies), and CO2 targets, and they likely vary from plant to plant."

Steelmakers must focus on safety, sustainability, AI and digital twins
According to recent analysis by global technology intelligence firm ABI Research, steel manufacturers' investment into digital transformation will grow at a CAGR of 10.9% between 2022 and 2031, reaching $5.9bn.
Investment into data analytics to optimise the steel production process will to worth up to $2.9bn in 2031. Bolstering the data flows will be investment into industrial device and applications, fortified by security expenditures, both seeing fair growth by CAGR 5.9% and 8.4% respectively.
Michael Larner, Industrial and Manufacturing Research Director at ABI Research, said for the industry and technology suppliers, safety, sustainability, and productivity are 'the three north stars'.
"Technology suppliers should aim to align their solutions to assist steelmakers with at least two of these priorities," he said.
"For example, providers of manufacturing execution systems helping customers' productivity as well as improve the sustainability of their operations. Artificial Intelligence (AI) to monitor quality levels to reduce scrap and optimising equipment performance. And digital twins should encompass the three perspectives."
Steel industry updates
Drax and British Steel are "exploring opportunities" for a bioenergy with carbon capture and storage (BECCS) project. It could see 13,000 tonnes of steel rolled by British Steel's Teesside and Scunthorpe mills.
ArcelorMittal has published a concept for a low-carbon emissions steel standard to help incentivise the decarbonisation of steelmaking globally and support the creation of market demand for physical steel products which would be classified as lower, and ultimately near-zero, carbon emissions steel.

The Australian Renewable Energy Agency (ARENA) is supporting BlueScope Steel with $924,784 in funding to explore options to decarbonise operations at the Port Kembla Steelworks in New South Wales.

Last month MagIron - a new company established to support and accelerate the decarbonisation of the steel industry - entered into an Asset Purchase Agreement to acquire the Plant 4 concentrator facility located near Grand Rapids, Minnesota from the bankruptcy estate of ERP Iron Ore.