Supply Chain & Operations
Stratex welcomes new CEO and outlines 2018 corporate strategy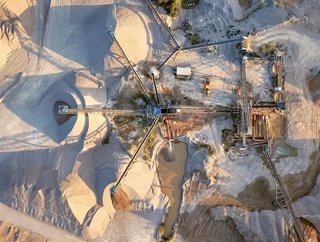 Stratex, a gold-focused exploration and development company in Turkey and Africa, has confirmed the appointment of a new CEO as it embarks on a new stra...
Stratex, a gold-focused exploration and development company in Turkey and Africa, has confirmed the appointment of a new CEO as it embarks on a new strategy for 2018.
Tim Livesey has today joined the board of the Company as Chief Executive Officer, with current Interim CEO Dr Bob Foster resigning from the board.
Livesey is a geologist and has been involved in the international exploration and mining industry for 3 decades, working on a number of exploration and advanced stage projects through feasibility to development.
Tim has participated in the exploration, study and development of several world-class assets, including the Nkomati Nickel mine (South Africa); the Kabanga nickel project (Tanzania); the Jabal Sayid Mine in the Kingdom of Saudi Arabia; and Tethyan Copper's Reko Diq copper-gold project in Pakistan on which he remains an adviser to Barrick Gold Corporation (through Lelantos Consulting Limited) in regards to ongoing arbitration with the Government of Balochistan and the Government of Pakistan.
Related stories:
Rio Tinto appoints new Chairman in Simon Thompson
KEFI Minerals reshuffle the board to head into gold production
Shuffling the deck: Rio Tinto mixes up leadership team
The news comes as Stratex announces the refocusing of its corporate strategy. The acquisition of more advanced assets has been identified as a valuable way of growing its portfolio quickly, as opposed to acquiring only very early-stage opportunities, where the risk of exploration success is often higher and the time period from discovery to resource is longer.
Following consultation with a number of its shareholders, Stratex will maintain its current geographical focus in Africa and Europe.
"Towards the end of last year the market began to see an increased amount of new capital from investors for earlier-stage projects. This presents a valuable opportunity for Stratex, and as such, the Company is in a position to consider a wider range of assets, including those that are at an earlier stage of exploration."
"We have identified and shortlisted several priority targets that could offer growth opportunities for the Company, and has initiated discussions with a number of asset owners."
Over the next 6-12 months, the Stratex will look to maximise shareholder value through the following activities:  
- Fast-track exploration at Dalafin and reduce Stratex's financial exposure through the conclusion of a joint-venture arrangement to bring in third party funding and additional expertise;
- Earn-in or acquire interest in new projects where mineralisation has already been identified but where we can add value quickly through focussed exploration, resource definition or expansion and progressive technical and economic studies;
- Continue to monitor its investments in other companies and support further exploration as appropriate; - Continue with the realisation of value from existing lower priority projects which are converting to royalty arrangements.