Supply Chain & Operations
Teck Resources pauses mining operations due to Wildfire risk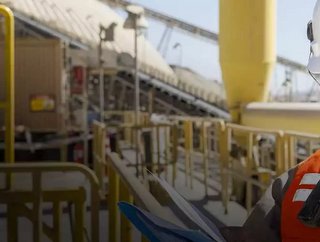 Teck Resources pauses its Highland Valley Copper mining operations located in British Columbia due to ongoing wildfire risks threatening safety
Canadian diversified miner, Teck Resources, has evacuated its staff from its Highland Valley Copper (HVC) operations over safety concerns raised regarding fast-spreading wildfires in the area. The company has assured infrastructure at HVC is not at risk, although it remains firm in its decision to remove its employees away from the danger and unpredictability of the wildfires within the British Columbian area. 
Bad Timing for Teck Resources
The day prior to the HVC mining operation suspension, Teck announced its trail metallurgical facility would be going ahead, with optimistic plans to revive its oxygen plant. However, due to the lack of clean air, and smoke affecting the quality of oxygen in the surrounding areas, the company was forced to halt its oxygen facility plans indefinitely until such a time that the ambient air quality improves. 
Now, Teck Resources is battling a backlog of operations caused by continuous wildfire disruptions. Its zinc refining operations are running at 70% capacity, and lead smelting operations are unable to pick up the pace of production. 
"Our thoughts are with all those impacted by the wildfires in different parts of British Columbia," says Don Lindsay, President and CEO at Teck Resources. "This is an extremely challenging time for many British Columbians, and Teck will continue working with our local partners to ensure we are offering all the support we can at this time."
Wildfires threaten mining operations as HVC disruptions continue 
In a gesture to aid recovery in the surrounding area and support ongoing efforts to combat the devastating wildfires, Teck Resources has donated CAD$50,000 to the British Columbia Society for the Prevention of Cruelty to Animals and CAD$100,000 to the Canadian Red Cross. Teck employees will also have their donations matched through an additional donation of CAD$25,000.
Despite the company's best efforts to rescue production targets and revive operational capacity, it acknowledges that caution needs to be taken regarding the risk posed by the smoke and that repeated suspension of its oxygen plant is likely throughout the wildfire season, resulting in further damaging disruptions to the company's output