Supply Chain & Operations
Tertiary Minerals gets go-ahead for Zambian copper venture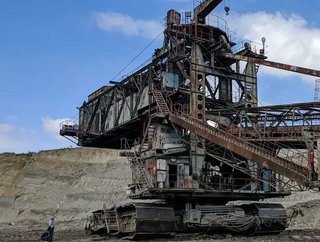 Mineral exploration and development company, Tertiary Minerals, inks agreement to acquire up to a 90% interest in five Zambian copper exploration licences
Up-and-coming exploration and development company Tertiary Minerals has this week seen its subsidiary, Luangwa Minerals, succeed in acquiring up to a 90% interest in five Zambian copper exploration licences in what promises to be a beneficial deal in the endorsement of the company's growth. 
The deal covers the exploration licence known as 'Jack's Licence' (27069-HQ-LEL), which is underlain by Lower Roan Group rocks and has the rights to option four additional and separate licences on the same terms.
Opportunities for growth in the copper industry
Commenting on the company's latest acquisition, Executive Chairman Patrick Cheetham said: "We are delighted to have secured this option agreement with Mwashia over five large exploration licences covering over 1,500 sq.km. This agreement is primarily aimed at the Jack's Licence but gives us an exclusive six-month investigation period and the right to enter into option agreements on the same fixed terms over a further four licences that were selected by Mwashia on the basis of their prospective geology and historical exploration results.
"The results of historic exploration and drilling on the Jack's Licence Copper Prospect suggest a multi-kilometre copper mineralised trend that warrants further exploration."
Across the 18km long open-ended soil geochemical anomaly on Jack's Licence, copper mineralisation reported through drill testing included: 
14.0m at 1.04% copper from 113m depth in RC drill hole KJ14

13.8m at 0.96% copper from 112m depth in diamond drill hole KJD1

7.0m grading 1.56% copper from 322m depth in diamond drill hole KJD7
Luangwa's acquisition means a step in the right direction for the company's copper goals
Mr Cheetham continues: "As a director of African Mining Consultants, Mwashia's principal is well connected in the Zambian mining industry and has enjoyed recent success as consultant to Ivanhoe Mines during their discovery of the giant Kamoa-Kakula copper deposit in the Democratic Republic of Congo. 
"We are very much looking forward to working with Mwashia on these copper projects."
Initially, Luangwa will be able to obtain a 51% stake in the Jack's Licence through a US$50,000 investment, following the approval of environmental permits. Mwashia will also receive US$30,000 once the agreement is signed, and a following US$100,000 over a period of 18-months with the possibility to earn an additional 39% interest on the copper licence.