Supply Chain & Operations
Tesla hits turbulent times over precarious lithium supply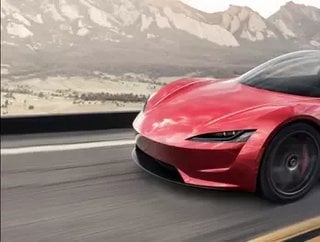 As the global shortage of lithium supply is thrown into the limelight, Tesla's tough week continues as Piedmont postpones its metal deliveries indefinitely
It's fair to say that this week has been one Tesla will be keen to put behind them. From lithium supply shortages to fires at Tesla's largest battery installation, and now the news that one of Tesla's critical contracts for the supply of the battery metal failed to even get off the ground.
With mines taking up to seven years to develop, the lithium industry it's starting to struggle. Given that demand for the material used in EV batteries is expected to surpass two million tonnes by 2030, Tesla's trade, which is heavily dependent on the metal supply chain, looks set for a bumpy ride. 
The Piedmont Lithium supply delay
This week, Piedmont Lithium announced its indefinite decision to postpone the first deliveries of its lithium chemicals to the American vehicle and clean energy company, which were scheduled to begin in July 2022. Tesla was set to receive approximately 53,000 tonnes of spodumene concentrate (SC6) per year, but delays in the mining project following concerns expressed by North Carolina state officials have resulted in the supply being delayed or potentially blocked despite Piedmont still planning to apply for a mining permit later this month.
"We have built in some degree of flexibility based upon the needs of our customer and their timelines, and that consideration is mutually agreed upon," says Piedmont spokesperson Brian Risinger. 
Tesla is impatient to continue processing Piedmont's spodumene concentration as the company is eager to avoid any further delays, itching to extract the lithium hydroxide needed in the production of its EV batteries. Recently, Tesla applied for a plant permit for a facility in Texas located close to a gigafactory currently undergoing construction in Austin, although it's unclear when this will go into operation or even if Piedmont will agree to the company's offer.
Despite having a big name like Tesla tied to its business, Piedmont is supposedly still searching for new investors in its US$840mn North Carolina project. The company has also expressed its interest in applying for a loan to assist in its promotion of advanced vehicle manufacturing technologies through the US Department of Energy loan programme, seemingly nonchalant about the project's undetermined delays.
Tesla's bad week continues as its battery installation goes up in flames
Even before it caught fire, as one of the largest Tesla battery installations in the world, all eyes were already drawn to the "Victorian Big Battery" project in Australia. After three days of tackling the blaze that started in a shipping container holding a 13-tonne lithium-ion battery, the repercussions spread further than just the destroyed lithium products. 
Since 2018, there have been 38 large lithium-ion battery fires. The most recent - and directly affecting a company as prestigious as Tesla - has shone a light on the concerns surrounding the risks of mining and storing lithium. Specifically, the difficulties in identifying and avoiding a process called "thermal runaway" causing the lithium-ion battery to catch fire in the first place.
However, Elon Musk is resolute that his company would be able to use safer variants of lithium-ion technology, including lithium-iron-phosphate batteries (that avoid the use of nickel and cobalt metals and instead utilise iron and phosphate), which would be equally as efficient for its large battery installations. 
Tesla's revenue last month generated from its storage and generation business more than doubled to US$801mn. It's no wonder Musk isn't keen to condone the project and its risks just yet when it's generating such a high income. 
Many companies worldwide are forecasting a global shortage of lithium in the near future as mines struggle to keep pace with the growing demand. But Tesla seems unphased, happy to continue sealing more deals for the steady supply of nickel and lithium to ensure, as a company, it stays ahead of its competitors.