Supply Chain & Operations
Thor Explorations marks first gold hit at Nigerian mine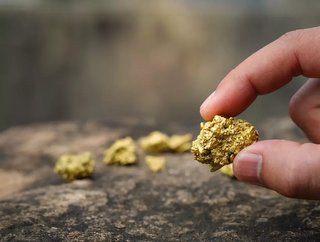 Thor Explorations Ltd. has poured first gold from the Segilola mine in Nigeria as the plant now targets an ambitious output of 85,000 ounces per year
Nigeria's efforts to gradually gravitate away from its reliance on oil earnings seem to be looking up as the country begins production on its first industrial gold project. Earlier this week, Canadian gold exploration and development company Thor Explorations Ltd announced its success in pouring the first gold from its Segilola mine in Nigeria, with plans to increase output now set in motion.
Located in Osun state, Segilola has a 25-year mining license with the open pit probable reserve currently standing at 405,000 ounces of gold at 4.2g/t. Boosted with new confidence, the plant is set to expand its production over the course of the next six weeks, with an ambitious output target of around 85,000 ounces a year already being proposed.
"The first gold pour at Segilola, our first mine and the first commercial gold mine in Nigeria, is a significant achievement for the company," says Segun Lawson, CEO of Thor Explorations. 
"This mine has been built in line with the budget and largely on schedule through a global pandemic. The Segilola mine is a high-grade open-pit mine that has a projected life-of-mine all-in-sustaining-cost of US$685 per ounce, providing strong cash flows over the life of mine. 
"We look forward to hosting an on-site inauguration ceremony of Nigeria's first commercial gold mine with state and federal authorities in the coming months."
Africa's golden mining history
Africa is no stranger to gold exploration projects. Presently, Barrick Gold holds the two largest ongoing gold projects on the continent - Kibali in the Democratic Republic of Congo and Loulo-Gounkoto in Mali. In 2020, both projects produced a combined 1.49bn ounces of gold, placing African on the mining map by teasing its potential hidden wealth to possible investors and mining corporations who are eager to expand their own global portfolios. Thor Explorations now seems keen to set itself up as Barrick Gold's newest competitor on the continent.
Between the 1960s and 1970s, mining accounted for around 5% of Nigeria's GDP. However, the subsequent shutting down of major mining operations resulted in crude oil filling the void mining left behind and domination of Nigeria's economic agenda into the present day, where it now accounts for roughly half the national income and over 90% of export earnings. This reliance on oil is something the country has never been able to bounce back from. That is, until now. 
Nigeria's divergence from oil and revival of mining
Thor Exploration's optimistic investment into the revival of the Nigerian mining industry is being promoted by the current government in an effort to spur income away from the oil industry. The company has reportedly supplied almost US$100m into the mining project, on top of the US$86m provided through a debt-equity financing package. Evidently, stakeholders believe this venture has the potential to succeed.
Minister of Mines Olamilekan Adegbite is positive about the project's future and what this could mean for the Nigerian economy. In a statement, he acknowledged the Segilola mine as showcasing the Nigerian government's "drive to diversify the economy through the mining sector", while the project itself "proves to the mining world that Nigeria is the next big frontier mining destination."
Time will tell whether the Segilola mine is the spark needed to reignite Nigeria's mining industry and allow it to distance its dependence on its 50-year relationship with oil