Supply Chain & Operations
Tirupati Graphite Sahamamy project to commission in June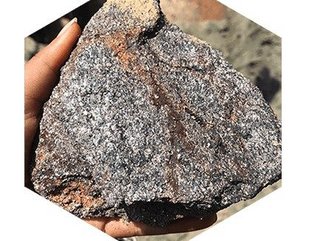 Tirupati Graphite will continue to ramp up its primary graphite production capacity at the Madagascar project to a target of 84,000tpa by 2024
Tirupati Graphite's Sahamamy project in Madagascar is on track to start commissioning by the end of June.
In a project update, the specialist graphite and graphene company said it will continue to ramp up its primary graphite production capacity to a target of 84,000tpa by 2024.
The construction of the 18,000ktpa second module, increasing flake graphite capacity in Madagascar to 30ktpa, remains on track to enter production in the second half of this year.
The first set of processing plant equipment has been shipped from India to Madagascar, with further shipments ongoing until mid-May.
To add to the mining fleet which arrived at the project site in January, two Komatsu 30 tonne articulated dump trucks have arrived and been deployed. The final two Komatsu ADT's are expected to arrive in May which will complete the fleet planned for the enlarged operations at Sahamamy.
The new road connecting the Sahamamy Project to the national highway leading to Tamatave sea port and to its Vatomina Project has been widened to accommodate heavy plant equipment for the Sahamamy plant and the transport of product from the enlarged operations.
The 100kw hydropower plant equipment, including turbine and generator, has been shipped to Madagascar and construction of the canals and water embankments is nearing completion.
Commissioning of the hydropower plant is expected to complete by June and will reduce the use of diesel generators at Sahamamy delivering a reduction in GHG emissions and power costs.
In 2017, the Company acquired Establissement Rostaing, a private company which had an existing operating project in Madagascar called the Sahamamy Project.

The project constituted 8sqkm mining permit issued for 40 years, environment clearance, additional applied permit applications and an obsolete production facility of 200 TPA.

The company discontinued the old operations and built a modern 3000 TPA plant which was commissioned in March 2019. The project is located at an aerial distance of 8km from the Vatomina Project.

The Vatamina project, its other Madagascar project acquired in May 2017, has a 25sqkm permit area with mining permits issued for 40 years that are renewable. The project is being developed to a total production capacity of 60,000tpa in modules. The first module comprises a 6,000tpa plant.

Last month it signed an exclusive UK marketing and distribution agreement with Minralis for TSG's range of expandable graphite-based CarboflameX and GrafEN 45545 products, to meet heightened demand for UK cladding materials.