Supply Chain & Operations
Trend tracking: 10 trends facing the mining industry in 2017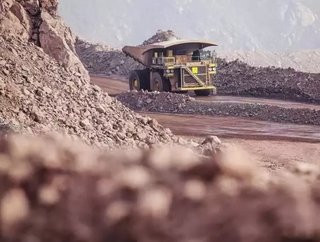 A mood of cautious optimism has spread out across the mining industry as Deloitte International lists the 10 trends miners/operators can expect througho...
A mood of cautious optimism has spread out across the mining industry as Deloitte International lists the 10 trends miners/operators can expect throughout 2017.
10) Understanding the drivers of shareholder value
Commodity prices are on the rise. Though still very volatile, this means financing across the sector is also on the up, but it is important to note that share performance still continues to lag. This means that companies will be looking to redefine shareholder value.
9) Unlocking productivity improvement
Productivity. It is a word that has always been hot on the lips of mining operators and will continue to do so. Productivity is a critical priority, there's no two ways about it, and for companies to increase and grasp hold of consistent productivity levels it will require a shift in perspective towards technology and innovation.
8) Operating in an ecosystem
Innovation hubs are emerging across the industry to encourage greater industry collaboration amongst technology start-ups, businesses, industry leaders, government and academia – all in a bit to find creative and effective solutions to resource challenges in mining. 2017 may see miners operating outside of comfort zones, working with competitors, turning vendors into partnerships and building extended partnerships.
7) The digital revolution
How important a role can digitisation play in shaping the mining industry of tomorrow? That is the question that more and more mining companies are exploring to find an answer to. Whereas previously, the industry has been somewhat slow and risk averse in terms of digital innovation and capabilities, mining operators are now outlining clear digital strategies as well as fostering the right skills and capabilities to embrace the digital mining world of tomorrow,
6) Mapping the threat landscape
With digitisation, and a wider acceptance and emphasis on digital technologies and cloud based IT infrastructure, comes the inescapable threat of cyber-attack. In recent years, a number of mining companies have been subject to attacks, with the current IT security systems and solutions used by most operators not effective enough to fully protect the increased amounts of data in the ever-growing digital landscape. It doesn't stop with purely digital assets; a cyber-attack can also threaten physical assets too. Mining companies will have to adopt a more rigorous approach towards cyber security, be more vigilant and cultivate resilience.
5) Creating a share vision for the sector
The relationship between governments and mining companies has often been, difficult, depending on where you are in the world. We've spoken about mining policy before and we've spoken about compliance too. Governments are trying to balance their desire to attract mining investment all the while trying to support local economic and social development – which is often a costly experience. This is evident in the way that governments are seeking new ways to bring divergent stakeholder interests into alignment, and that's where the mining industry can do more to help. Effective engagement and productive dialogue are key to enhancing cooperation with government, mining companies and other key stakeholders.
4) Re-earning the social license to operate
As has been the case for a number of years, environmental sustainability and energy management will continue to move into sharper focus across the industry. The sector is facing greater challenges in winning the social licence to operate in communities, purely due to the environmental impact that it has – be it mining accidents, or carbon emissions and environmental damage. In 2017, regulators are anticipating that miners will comply with a range of mandatory and voluntary environmental disclosures, as identified by the International Council of Mining and Metals (ICMM), the Global Reporting Initiative (GRI), the Extractive Industries Transparency Initiative IEITI) and other local regulatory bodies.
3) Supporting strategic priorities
Mining companies have begun to realise the value in transforming operating models in order to sustain growth. For example, some companies chose to decentralise their management approach to foster a high-performance culture and to instil greater accountability at the mine site while helping companies improve their returns while lowering risk. Others on the other hand, took a centralised approach as a way to enhance oversight, quality control and service levels by eliminating duplication; streamlining, automating and standardising processes which could potentially improve service levels and response times. Miners should look to five key aspects of their operating models as part of their operational excellence strategy: Organisational structures, processes, technology, culture, and skills and people.
2) Creating healthy and inclusive workforces
Wellness and diversity have always been high on the agenda for mining companies and 2017 will see companies continue to sharpen this focus. Achieving sustainable productivity improvements will come from fostering a healthy workplace. The current mining industry is currently underperforming when it comes to wellbeing and creating more inclusive workforces, and as the mining industry becomes more digital in its operations, it will compete with other sectors for in demand skillsets. As miners strive to build leading-edge teams that can foster the innovative culture mining companies needed to thrive in the sector, these companies will need to take a proactive approach in improving workforce wellness and inclusiveness.
1) Adopting an integrated approach to reporting
The mining industry of 2017 is one that faces increasing scrutiny as governments and regulatory bodies are demanding greater levels of transparency, including financial disclosures and international tax reporting. The investor community also expects more from the mining industry, with companies needing to go beyond compliance for compliance sake and report on a much broader range of non-financial information. This will include enhancing of reporting and overall transparency, standardising information and considering the benefits of over-reporting.