Supply Chain & Operations
US Gold Corp appoints Luke Norman as Chairman of the Board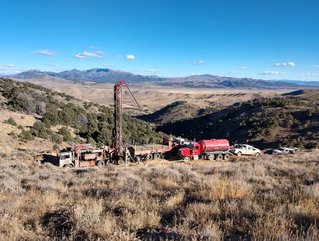 US Gold Corp incoming Chairman sees "massive valuation disconnect" between its projects and current public valuation
US Gold Corp. has appointed Luke Norman as Chairman of the Board of Directors.
George Bee, who has held the Chairman position since March 2021, will remain as President and CEO of the gold exploration and development company.
Norman is a seasoned executive with over 20 years' experience in venture capital markets and expertise in mineral exploration, finance, corporate governance, M&A and corporate leadership. He has raised in excess of $300mn for both public and private companies, predominantly in the resource space.
In recent years, he has operated a consultancy company to the metals and mining industry, and co-founded Gold Standard Ventures Corp, a TSX and NYSE Market listed gold exploration and development company.
He is also the co-founder of U.S. Gold Corp. (following its merger with Dataram Corporation), Chairman of Silver One resources, a silver pre-development and exploration company listed on the TSX-V and CEO of Leviathan Gold, listed on the TSX-V.
Norman said he has been very close to the company since its merger with Dataram Corporation, both as a co-founder and as a significant investor, investing "millions of dollars" of his own capital into the corporation.
"I continue to believe there is a massive valuation disconnect between the incredible projects we have and our current public valuation," he said.
"I look forward to further using my skillset and relationships to assist George, the entire management team and the Board to increase awareness and enhance shareholder value for our investors. This is an exciting time in the markets, with the price of gold and copper pushing towards all-time highs. Producing American gold and copper in mining-friendly Wyoming and having the potential to create hundreds of high-quality local jobs is an exciting story to be a part of."
Bee said Norman is a welcome addition to the Board and provides "outstanding" capital markets experience at a time when the CK Gold Project is rapidly advancing toward a "shovel ready" project.
The prefeasibility study announced on December 1st, 2021, shows a robust and attractive economic proposition that needs to be financed in anticipation of our permit approval in 2023.
U.S. Gold Corp. is a publicly traded, U.S. focused gold exploration and development company with a portfolio of exploration properties.
The CK Gold Project is located in Southeast Wyoming and has a Preliminary Feasibility Study (PFS) technical report, which was completed by Gustavson Associates. Keystone (pictured) and Maggie Creek are exploration properties on the Cortez and Carlin Trends in Nevada. The Challis Gold Project is located in Idaho.