Supply Chain & Operations
Welcome aboard: International Lithium continues its redevelopment strategy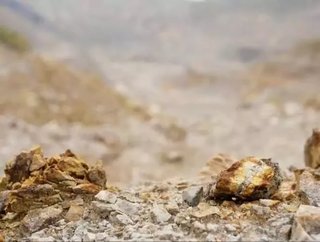 Hot off the heels of appointing a new member to its Board of Directors, International Lithiumcontinues to build the team to advance its new business and...
Hot off the heels of appointing a new member to its Board of Directors, International Lithium continues to build the team to advance its new business and royalty model through the  the appointment of Patricia Fong as Chief Financial Officer and further additions to the Company's management team.
Patricia Fong, CPA, CMA, brings over twenty years experience working with public companies in the resource sector. For eleven years, she held the role of Controller for the Lundin Group of Companies and since 2009, she has served as Chief Financial Officer and Corporate Secretary for several public resource companies. Ms. Fong is also fluent in Mandarin and Cantonese which will be an appreciable asset to the Company.
Ms. Fong replaces Maurice Brooks who had taken on the role of Chief Financial Officer on an interim basis earlier this year (Company news release, January 25, 2017). Mr. Brooks, recently appointed to the board of directors of ILC (Company news release, February 16, 2016), will remain a special advisor to the Company in the capacity of strategic risk management and internal audit.
International Lithium is also pleased to announce that Nancy La Couvée has joined the management team to assist in all aspects of corporate development, including corporate compliance, administration and shareholder communications. Ms. La Couvée has over twenty years of experience acting as Corporate Secretary of a number of public and private internationally focused companies.
The Company also welcomes Afzaal Pirzada, M.Sc., P.Geo., as a consultant to the Company. Mr. Pirzada is a Professional Geoscientist with over thirty years of experience in mineral exploration and mining with specific expertise in raw materials such as lithium, rare earth elements, graphite, PGE and uranium, that are required for today's high tech energy industries. He was previously President, CEO and Director of Rock Tech Lithium and is registered as a Professional Geoscientist with the Association of Professional Engineers and Geoscientists of British Columbia. Mr. Pirzada is a Qualified Person as defined by NI 43-101. He joins ILC as a Chief Technical Consultant and will act as the Company's Qualified Person as required.
"I welcome each of our new team members and am confident that their high level of professional experience will help to move ILC forward with its new business strategy, creating value for our shareholders while maintaining the highest standards of corporate responsibility." Kirill Klip, Chairman, President and CEO of International Lithium Corp.
John Harrop has resigned from his position as Vice President Exploration. The Company would like to thank Mr. Harrop for his many years of service and his technical guidance in helping to build the Company's current portfolio of projects.
The January 2017 issue of Mining Global is live!
Follow @MiningGlobal
Get in touch with our editor Dale Benton at [email protected]