Supply Chain & Operations
What is Mitsubishi's role in the mining industry?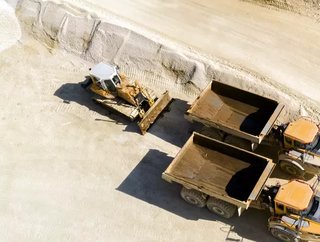 Mitsubishi applies its knowledge to various sectors, but what is the company's stake in mining, and how does it provoke change?
While demands for minerals are expected to benefit from long-term stability, the mining industry currently faces many challenges in retaining the constant supply of resources. With the support of companies that are dedicated to resource management, mining firms can benefit greatly and focus on their main objects for mineral output. 
The Japanese firm, Mitsubishi Corporation is a globally renowned enterprise with around 1,700 subsidiary companies across 90 different countries and regions, ranging from automotive manufacturing, electricity, industrial, chemicals, and mineral resources. With operations that support Triland Metals, BMA—one of the world's largest suppliers of Metallurgical Coal, Anglo American, including the Quellaveco copper project, and the Escondida project. 
Managing mineral trading and resource availability
Mitsubishi's role within the mining sector is to engage in mineral trading and create business development and investment opportunities for mined resources, including both metallurgical and ferrous materials. The aim of its Investment Division is to ensure there is a continuous supply of in-demand high-quality mineral resources, by managing mineral-related assets. 
The corporation is also involved in mineral trading through its dedicated Mineral Resources Trading Group. With a trading hub established in Singapore, the company is able to leverage a high level of market information and human resources to capture demand in growing markets in Asia. It also works closely with Triland Metals, with locations in London, New York, Tokyo, and Singapore, to come up with price hedging strategies. 
Decarbonising the mining industry
One of the latest mining strategies focuses on emissions reduction and Mitsubishi is also highly involved in this area. By 2030, the company plans a total spend of US$17.5bn (around 2 trillion yen) to drive the decarbonisation of the industry. The acceleration of initiatives that move away from fossil fuels has opened up opportunities for the company to expand its reach to renewable energy assets—predominantly wind power with the remaining funds towards adopting hydrogen, green ammonia, and liquefied natural gas (LNG). 
The firm is also keen to put some of its investment into battery metals, such as lithium, and materials with green energy applications like bauxite and aluminium raw materials for the production of vehicles.