Supply Chain & Operations
Wheaton forecasts 20% long-term growth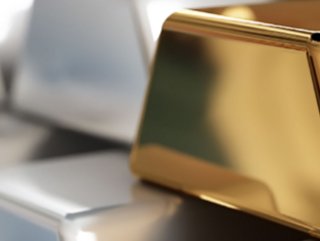 Wheaton Precious Metals forecasts gold production of 900,000oz by 2031
Wheaton Precious Metals is forecasting 20% long term growth and anticipating production of 900,000oz by 2031.
This year's gold equivalent production is forecast to remain comparatively unchanged relative to 2021 as expected stronger attributable production from Constancia, Salobo, Sudbury and Keno Hill is forecast to be offset by weaker production from Antamina, Voisey's Bay and 777, due to the mine reaching its end of life in 2022.
Attributable production is forecast to increase at Constancia due to higher grades associated with the mining of the Pampacancha deposit; Salobo due to uninterrupted operations in 2022 as well as the initial start-up of the Salobo III mine expansion in the latter half of 2022; Sudbury due to uninterrupted operations in 2022 as well as the restart of mining operations at the Totten mine; and Keno Hill due to the continued ramp-up of operations.
Attributable production is forecast to decrease at Antamina due to lower mine grades as per the mine plan, and Voisey's Bay due to the inclusion in 2021 of cobalt production within prior periods.
Average forecast production during the next five years is expected to increase primarily due to anticipated continued production growth from Salobo, Stillwater, Constancia, Voisey's Bay and Marmato as well as incremental production ounces from Blackwater, Toroparu, Fenix, Marathon, Rosemont and Santo Domingo towards the latter end of the forecast period.
Average forecast production over the next ten years includes additional incremental production from the Kutcho project and the Victor mine in Sudbury.
Vale S.A. has indicated the potential for an additional expansion after the completion of the current Salobo III expansion, but Wheaton does not currently include this in its forecast. Lastly, although Barrick Gold Corp. continues to advance a comprehensive review of the Pascua Lama project, Wheaton does not include any production from the project in its estimated average ten-year production guidance.
"The importance of having a diversified, high-quality portfolio of low-cost assets was especially apparent in 2021. Strong performances from Peñasquito, Antamina and Constancia more than offset challenges at some of our other mines and resulted in Wheaton's production meeting our guidance range yet again," said Randy Smallwood, Wheaton's President and CEO.
"Wheaton further diversified its asset base in 2021 by adding five additional streams on development assets, which will contribute to our steady organic growth over the next five years. Given the strong tenure of our reserve and resource base, we are also pleased to present ten-year production guidance showing continued strength in our portfolio."
Q4 2021 and full year results are slated for release on March 10.
Last month Wheaton Precious Metals' wholly-owned subsidiary, Wheaton Precious Metals International, entered into a definitive Precious Metal Purchase Agreement with Alliance Metals International, a subsidiary of Adventus Mining Corporation ('Adventus') in respect to the Curipamba Project in Ecuador.
Curipamba is forecast to be a high-margin mine in the lowest half of the copper cost curve with a 10-year open-pit mine life and the potential to transition into an underground mine subsequent to the open pit.
"Wheaton has had a successful long-term partnership with Adventus and welcomes the opportunity to support the development of a project the caliber of Curipamba. Forecasted to be a high quality, low-cost mine with significant exploration potential, Curipamba's profile aligns well with Wheaton's accretive growth strategy," added Smallwood.
"Adventus has a strong entrepreneurial reputation and shares Wheaton's vision that responsible mining should benefit all stakeholders, including support for the communities around the mines. We look forward to our continued partnership with Adventus and shared success in Curipamba."