Supply Chain & Operations
Wheaton Precious Metals lists on London Stock Exchange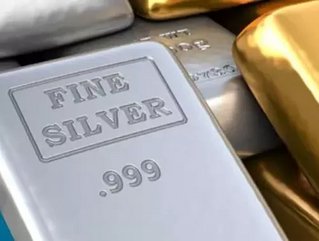 CEO Randy Smallwood claims the royalty and streaming company offers lower risk and higher margins than mining companies...
It's not every day that a company with just 40 staff and $23 billion market capitalisation lists on the London Stock Exchange (LSE).
But today marks a major milestone for Wheaton Precious Metals, which specialises in royalty and streaming transactions. 
The company, which reported record revenues of over US$500 million in the half year to June 30 and is listed on Toronto Stock Exchange and NYSE, enters into precious metal purchase agreements to purchase all, or a portion, of the precious metals production from mines located around the world for an upfront payment and an additional payment upon the delivery of the precious metal. 
"We are delighted to be celebrating Wheaton's London Stock Exchange listing today, a pivotal moment in the company's journey," said Randy Smallwood, President and Chief Executive Officer of Wheaton. 
"Our business model offers UK investors a unique and appealing opportunity to gain exposure to precious metals through one of the highest-quality portfolios of assets in the industry. We believe Wheaton is the best way to invest in the sector, and we are confident in the underlying market dynamics.
"We would like to thank the London Stock Exchange for its warm welcome and our employees and shareholders who have supported us thus far; we look forward to their continued support as we commence the next phase of our growth strategy."
Speaking on CNBC, Smallwood said it offers a new business model which has never been offered on any type of scale on the LSE. "We're different from a mining company - much lower risk and much higher margins," he said.