Supply Chain & Operations
Wheaton Precious Metals reports $158mn earnings in Q1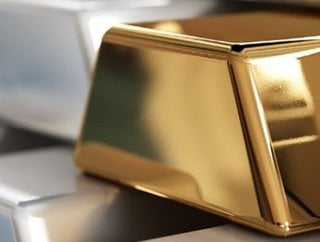 Wheaton Precious Metals generated over $210mn in operating cashflow during Q1 with Constancia performing strongly with silver and gold
Wheaton Precious Metals reported $158mn in adjusted net earnings in Q1 and generated over $210mn in operating cashflow.
The leading precious metals streaming company reported over $305mn in revenue - although this was 5% down year-on-year, primarily to a 4% decrease in the number of GEOs sold - resulting in a net cash balance of $376mn as at March 31.
Randy Smallwood, President and CEO, said in the first three months it announced a new precious metal purchase agreement with Adventus Mining Corporation's Curipamba Project in respect of gold and silver production; a PMPA on Sabina Gold & Silver Corp.'s Goose Project in respect of gold production; and amended the PMPA on Aris Gold Corp.'s Marmato Mine, increasing the gold stream in exchange for additional upfront consideration.
"In addition, we took a significant step in strengthening our environmental, social and governance strategy by formalizing our climate change policy, including setting a goal of reaching net zero carbon emissions by 2050," he said.
"The year is off to a good start, and I look forward to advancing on all of our initiatives throughout the year."
Average cash costs in Q1 were $421 per GEO as compared to $457 in Q1 2021. This resulted in a cash operating marginof $1,429 per GEO sold, virtually unchanged compared with Q1 2021.
The company is "well positioned to fund all outstanding commitments" as well as providing flexibility to acquire additional accretive mineral stream interests.
Wheaton Precious Metals Q1 highlights
Salobo produced 44,900 oz of attributable gold, a decrease of approximately 4% relative to Q1 2021. According to Vale S.A., operations were impacted by both planned and corrective maintenance in the mill liners. In addition, above average seasonal rain level in the region during Q4 2021 impacted mine plans in Q1; however, Vale does not anticipate any impact to the overall 2022 production.
As per Vale's Q1 2022 Performance Report, on January 6, 2022, heavy rainfall in the region of the Salobo III mine expansion caused a landslide that damaged part of a conveyor belt and blocked access to the project site. Vale reports that remediation work on the conveyor is ongoing and is expected to be completed in May. Furthermore, Vale does not foresee the impacts of this event modifying the project delivery date beyond Q4 2022. Vale reports that physical completion of the Salobo III mine expansion was 90% at the end of the first quarter.
Antamin produced 1.3mn oz of attributable silver, down around 20% year-on-year, primarily due to lower grades as per the mine plan.
Constancia produced 0.5mn oz of attributable silver and 6,300 oz of attributable gold, an increase of approximately 25% and 157%, respectively. Silver production rose primarily due to higher throughput and grades, while the rise in gold production was due to higher grades from the start of ore production from the Pampacancha satellite deposit, and the increase in fixed recoveries from 55% to 70%,
Sudbury mines produced 6,400 oz of attributable gold, a decrease of approximately 9% relative to the first quarter of 2021 primarily due to lower throughput as a result of the temporary closure of the Totten mine. As per Vale, on September 26, 2021, a large piece of equipment, called a bucket scoop, blocked and damaged the mine shaft resulting in its temporary closure. Vale has reported that production at the Totten mine, which accounts for approximately 15%-20% of the Company's attributable gold production from Sudbury, resumed in the first quarter of 2022 and that operations at the Sudbury mines are expected to normalise in Q2.
Stillwater mines produced 2,500 oz of attributable gold and 4,500 oz of attributable palladium, a decrease of approximately 18% for gold and 22% for palladium relative to Q1 2021. The decrease was due to lower throughput and grades, partially offset by higher recoveries.
San Dimas produced 10,500 oz of attributable gold, virtually unchanged relative to the first quarter of 2021. First Majestic Silver Corp reports that production in Q1 was impacted due to high absenteeism in the months of January and February caused by an increase in COVID-19 infections within the Tayoltita community.
Other Gold attributable production was 8,500 oz, a decrease of approximately 4% year-on-year, primarily due to the mining of lower grade material at 777, which is scheduled to close in June 2022.
Other Silver attributable production was 2.2mn oz, a decrease of approximately 14% year-on-year, primarily due to lower grades at Aljustrel and the placement of Stratoni into care and maintenance.
Volsey's Bay mine produced 234,000 pounds of attributable cobalt, a decrease of approximately 80% relative to the first quarter of 2021. The apparent significant decrease relative to the first quarter of 2021 was primarily attributed to Wheaton being contractually entitled to any cobalt processed at the Long Harbour Processing Plant as of January 1, 2021, resulting in reported production in the first quarter of 2021 including some material produced at the Voisey's Bay Mine from prior periods. As per Vale's Q1 2022 Performance Report, physical completion of the Voisey's Bay underground mine extension was 70% at the end of Q1,