Supply Chain & Operations
Why we are looking forward to the International Mining and Resources Conference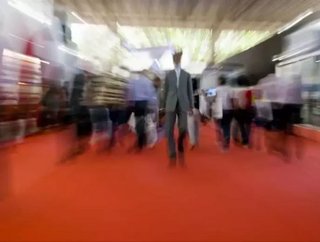 The future of mining will be the centre of attention at the International Mining and Resources Conference this November. Over 2,500 mining leaders, pol...
The future of mining will be the centre of attention at the International Mining and Resources Conference this November.
Over 2,500 mining leaders, policy makers, financiers and experts from across 50 countries will take seat in Melbourne for Australia's largest international mining and resources event.
The International Mining and Resources Conference will run from Monday 7 November to Thursday 10 November at the Melbourne Convention and Exhibition Centre.
So, what is the International Mining and Resources Conference?
The four-day event is designed to gather experts from all over the world to talk about mining. Be it mining, exploration, investment and production to technology, health and safety, policy and governance.
Over the event there will also be the leading mining investment forum – Mines and Money Australia, which brings miners with money to investors with opportunity.
What makes it so special?
IMARC is Australia's largest mining event. In case it wasn't obvious, 2,500 delegates from all aspects of the mining industry is a lot of influential people gathered in one room.
Or conference centre.
To break down just who's who and what's what, there will be:
300+ investors
150+ mining companies
80+ exhibitions
160+ speakers
40+ hours of networking
Three workshops
Five free seminars
We've added it all up and, it makes it a conference not to be missed.
High ho, high ho, there's three unmissable workshops you know
Mining for non-miners: This workshop provides those from a non-mining background with a greater understanding of the operational practices pivotal to the mining industry. Time to show off what makes mining so good. It's an ideal opportunity for those who are looking to achieve effective working relationships with core mining staff.
Mining law & transactions: How about an overview of key structuring concerns for resources joint ventures, mergers and acquisitions? A very big talking point in the current mining climate.
Disruptive technologies: Technology will one day make the world go around. But what is the difference between being disruptive and a disrupter? This workshop will look at answering exactly that, while looking at the wider mining industry and seeing just how much technology is transforming the business landscape from automation to IoT.
Technically speaking…
Sticking with technology, why not take a trip down "Innovation Alley" for an opportunity to access and profile the best new products and technology the industry has to offer?
Haven't we met before?
Amongst the representatives from the 150+ mining companies you may spot a familiar face.
Mark Bennett, MD & CEO of S2 Resources, who we spoke with for the October issue of Mining Global!
Workforce of the future
The workforce of the future is something we all must consider when considering just how the mining industry is going to look in the not too distant future.
IMARC has its very own Student Program with the student poster display. This exhibit wil;; see university students display a series of research posters for their work and research projects. This is an excellent opportunity not only for the students to meet some of the most influential figures in the industry, but also for those figures to see and hopefully be inspired by some of the brilliant work the mining professionals of the future are doing today.
But these are just a few highlights that have caught our eye, find out more information on IMARC by clicking here.
The October issue of Mining Global Magazine is live!
Follow @MiningGlobal
Get in touch with our editor Dale Benton at [email protected]