Supply Chain & Operations
Australian gold producer Wiluna Mining enters administration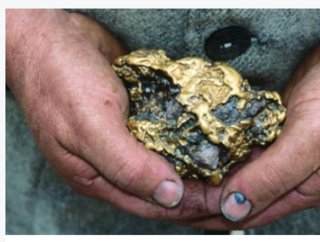 Wiluna Mining grapples with cost, creditor and supply chain issues and is suspended from the Australian Securities Exchange
Australian gold producer Wiluna Mining has entered administration after grappling with cost, creditor and supply chain issues.
A Wiluna statement reads: "The securities of Wiluna Mining Corporation Limited ('WMC') will be suspended from quotation immediately under Listing Rule 17.3, following the appointment of voluntary administrators."
A statement from FTI Consulting announces that the Directors of WMC and its subsidiaries resolved yesterday (July 20) to appoint Michael Ryan, Kathryn Warwick, Daniel Woodhouse and Ian Francis as Voluntary Administrators.
The company had recently installed new management - with Rowan Johnston appointed Interim Non-Executive Chairman and Michael Monaghan acting CEO - which had been seeking to reset the mine plan in order to take advantage of the 5.5mn ounce gold resource reported at the Wiluna operations. Monaghan was on a $2,000-per-day consulting fee.
"The Administrators have been advised by management that due to the impact of increasing cost pressures, tightening terms of creditor payments, the impact of Covid 19 on staff availability, project ramp up issues and worldwide shipping constraints, there is insufficient working capital to bridge the project to complete the development of the reset mine plan," the statement reads.
The Perth based, ASX listed gold mining company controlled over 1,600sqkm of the Yilgarn Craton in the Northern Goldfields of WA.
The Yilgarn Craton has a historic and current gold endowment of over 380mn ounces, making it "one of most prolific gold regions in the world," according to Wiluna.
While in administration, the company's shares will be suspended from trading from the Australian Securities Exchange (ASX). Updates on the administration process will be uploaded on the ASX platform.
Administrators will work closely with Wiluna Mining employees, suppliers, secured lenders and customers to quickly stabilise operations and preserve value for stakeholders.

The first statutory meeting of creditors is expected to take place on August 1.