Supply Chain & Operations
Yamana Gold's Cerro Moro production "below expectations"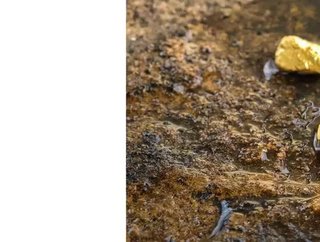 Company attributes underwhelming Q4 volumes to COVID-19 restrictions...
COVID-19 related restrictions imposed in Argentina in December meant production at Yamana Gold's Cerro Moro mine was "below our expectations," according to a comment included in its Q4 financial and full year production results.
Although the company said performances in the month exceeded monthly averages - with 42,943 GEO during the quarter (21,259 ounces of gold and 1,663,708 ounces of silver) - the mine's operations were impacted by new travel protocols, which followed earlier disruption in March.
"We remain confident in Cerro Moro as we recognize that it would have met our production goals in the quarter except for the unexpected, although necessary, pandemic related restrictions imposed in December," said Yamana Gold President and Chief Executive, Daniel Racine. 
"We note that these restrictions were the result of infections in the broader sense rather than directly affecting our operation. While we anticipate there may be some short-term operational challenges in Argentina over the next few months due to COVID-19, we expect to return to business as usual as the national vaccination program ramps up."
Cerro Moro is planning higher production in 2021, but will ramp-up gradually throughout the year as it mines new underground levels. 
Overall production and corporate highlights:
Q4 GEO production of 255,361 GEO, including 221,659 ounces of gold and 2.59 million ounces of silver, with production during the quarter exceeding sales by over 7,000 ounces of gold due to timing of sales which is expected to normalize during 2021. 
Full year production of 901,155 GEO, including 779,810 ounces of gold and 10.37 million ounces of silver, which exceeds original guidance for the year for 890,000 GEO.
GEO production for the year at Jacobina, El Peñón, Canadian Malartic, and Minera Florida were all well above plan.
At Jacobina, production reached an all-time high and increased for the seventh consecutive year, and annual production at Minera Florida reached its highest level since 2010 and the second highest total since the mine entered production in 1986.
Net debt declined by approximately $53 million from the third quarter, for a total decrease of $323 million for the year.  
Its London Stock Exchange listing has offered investors access to its differentiated portfolio of "high quality assets in the Americas". 
Costs for the second half of the year are expected to be above the guided range of $1,020 to $1,060 per GEO, with more details to be released on February 11.
Argentina has registered 1,862,192 COVID-19 cases and recorded 46,737 deaths, according to latest figures.