Supply Chain & Operations
Zinnwald Lithium targets Germany lithium potential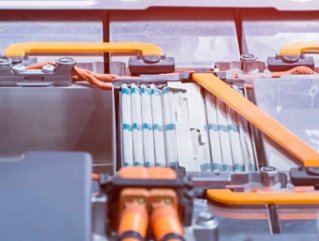 Zinnwald Lithium has funds of €6.1mn and its core objective is to deliver "a bankable feasibility study" according to an update
Zinnwald Lithium, the German focused lithium development company, has provided an operational update as it advances its 100% owned Zinnwald Lithium Project in Germany.
Background
Zinnwald is an integrated lithium project in the heart of Europe designed to produce a suite of value-added downstream battery-grade lithium products.

The project has a current combined resource, including satellite deposits, of >1 Mt lithium carbonate equivalent. The current corporate strategy is focused on ultimately producing battery grade lithium hydroxide for the European battery market. Additionally, significant value may be added from by-products including high purity potassium sulphate, precipitated calcium carbonate and tin.

The project is located 35kms from Dresden in the heart of the European chemical and automotive industries on the border with the Czech Republic.

Resource facts and figures
256.5 ha and with a 30-year mining licence to 31 December 2047
Measured plus Indicated Mineral Resource estimate containing 35.51 Mt at a grade of 0.76% Li2O (3,519 ppm Li) containing 124,974 tonnes Li at cut-off grade of 0.54% Li2O (2,500 ppm Li)
Represents c.665,000 tonnes of LCE, comprising c.357,500 tonnes of LCE in Measured Resources & c.307,500 tonnes of LCE in Indicated Resources
Estimated Inferred Mineral Resources of 4.87 Mt at a grade of 0.76% Li2O (3,549 ppm Li) containing 17,266 tonnes Li metal (approximately 92,000 tonnes LCE)

Financing and exploration
Currently the company has funds on hand of €6.1mn.
It has improved the project's economics via process testwork conducted in conjunction with third party engineering groups, and carried out an in-fill drilling programme at the Zinnwald Lithium Deposit to study the mining scale variability of the ore ready to commence subject to receipt of final permits.
An exploration drill campaign is planned to test the historic drill data to determine the resource potential of the Falkenhain exploration licence as potential feed into the Zinnwald plant, and it has engaged SRK Consulting (UK) to provide competent person support for the drill campaign and geometallurgy work.
The company has joined the European Union funded Horizon Europe "Exploration Information Systems" project, focused on developing new exploration techniques, and strengthened the team in Germany, adding skills in several key disciplines including geology, mining and logistics.
It has also advanced plans to deliver a bankable feasibility study based on the new project parameters within 18 months subject to financing and continued favourable progress on all major fronts, and anticipates providing greater clarity on revised project parameters in the form of a Preliminary Economic Assessment.
Feasibility study and production planning
CEO Anton du Plessis said its objective is to deliver a bankable feasibility study, which in turn will take us closer to delivering a much-needed supply of lithium hydroxide to the European market.
"The secular demand growth picture underpinned by ambitious, government mandated climate change goals together with limited supply response continues to underpin the robust fundamentals for the sector despite broader economic headwinds," he said.
"To this end, we are very pleased with the continued results from the Project; not only have we undertaken extensive test work focused on producing battery grade lithium hydroxide but also on optimising all steps of the production process. We are also optimising the plant layout, mine plan and infrastructure all driving improved project economics."
Meeting soaring lithium demand
Alongside increasing the conventional lithium supply, which is expected to expand by over 300%between 2021 and 2030, direct lithium extraction (DLE) and direct lithium to product (DLP) can be the driving forces behind the industry's ability to respond more swiftly to soaring demand, forecasts McKinsey.

Although DLE and DLP technol­ogies are still in their infancy and subject to volatility given the industry's "hockey stick" demand growth and lead times, they offer significant promise of increasing supply, reducing the industry's environmental, social, and governance (ESG) foot­print, and lowering costs, with already announced capacity contributing to around 10% of the 2030 lithium supply, as well as to other less advanced projects in the pipeline.

Despite COVID-19's impact on the automotive sector, electric vehicle (EV) sales grew by around 50% in 2020 and doubled to approximately 7mn units in 2021.

At the same time, surging EV demand has seen lithium prices skyrocket by around 550% in a year: by the beginning of March this year, the lithium carbonate price had passed $75,000 per metric ton and lithium hydroxide prices had exceeded $65,000 per metric ton (compared with a five-year average of around $14,500 per metric ton).